All the Windows Phone Users, it's time to feel proud of your mobile choice as now Nokia itself has declared that Windows Phones are the most secure of all! Yes, that's correct; Wayne Spillet who is the Community Manager of the Nokia's online portal, Nokia Care assured that Windows Phones are absolutely safe from any kind of virus or malware. In fact, F-Secure, the leading security firm have also claimed that Windows Phones offer the safest mobile platform in the market!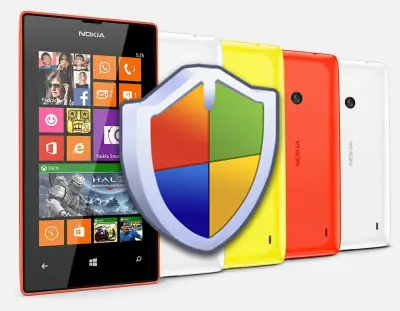 Nokia's Guarantee: Our Phones are absolutely Risk-free
When asked by the users that whether or not their Nokia Phones run a risk from viruses, Wayne said that Nokia's avant-garde Lumia Range operate on an OS which does not allow any external program or app to be installed without the user's knowledge, hence it's absolutely safe from any kind of virus attack, and that holds true for Nokia feature phones like Asha too. He further added that even the classic Symbian devices of Nokia also had very high endurance against virus attempts.
For the defense against any other kind of malware in Nokia phones, Wayne commented that the Lumia Phones can download nowhere else but the Windows Phone Store, and every single app is checked before they are published on the store, hence there in zero chance of any virus attempt on your Nokia Windows Phone, unlike the Android and iPhone devices, which are highly prone to virus attacks, mainly due to unsecured downloads.
Further, when the users asked whether their Nokia phone can get infected from a virus in their PC, Wayne doubly assured them that it isn't possible. Even if you use Windows in your PC and phone as well, a PC virus cannot affect your phone in any way.
Well, that's some great insights shared by Captain of Nokia Care and hope that you are reassured as much as I am – being a Windows Phone user myself.
Catch the detailed discussion here.