Nokia's ex-CEO Stephen Elop who joined Microsoft as a head of Microsoft Devices Group (MDG) is leaving the company. The news broke out when Satya Nadella, CEO of Microsoft addressed an email to his employees about the organisational re-alignment and changes in senior leadership . Mr Stephen Elop was infamously known as "Trojan Horse" for selling the Nokia's Devices division to Microsoft during his tenure as Nokia's CEO.
Elop quits Microsoft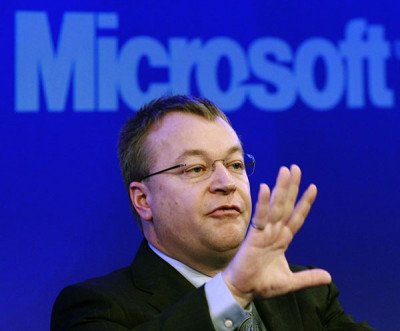 It is surprising that Mr Elop is exiting, only a year after officially joining the company with Satya Nadella. Stephen Elop served as Executive Vice President of Devices & Services at Microsoft.
As Stephen Elop departs from the role, Terry Myerson who was previously the Executive Vice President of Operating Systems will take on his role leading a new group within the company – the Windows and Devices Group. There are new organisational changes in the company- The Windows and Devices group which was looking after hardware arena is also merging with the Operating System group.
On this occasion, Satya Nadella, Microsoft's CEO said "It is the right time for him (Stephen Elop) to retire from Microsoft." The staff memo sent by Satya Nadella reads:
When Stephen Elop returned to Microsoft, he oriented MDG to create the best Microsoft experience through its devices, inclusive of hardware, software and services. He has been a strong advocate of the need to drive focus and accountability around the delivery of these experiences and has helped drive tighter alignment toward the ambition of more personal computing. With the structural change described above, Stephen and I have agreed that now is the right time for him to retire from Microsoft. I regret the loss of leadership that this represents, and look forward to seeing where his next destination will be.
The full text of Satya Nadella's letter to employees regarding senior leadership changes and new alignment in engineering strategy can be found here.