Windows 10 is already up in the game with all the latest and greatest security features yet. But people tend to not trust these first-party measures from Microsoft. Windows Defender comes inbuilt with Windows 10 and protects the users with almost every sort of threat. There is Virus protection, malware protection, Ransomware Protection and more built-in with Windows Defender. But for those who do not trust these measures, Symantec has released an all-new Norton Safe Web extension for Microsoft Edge.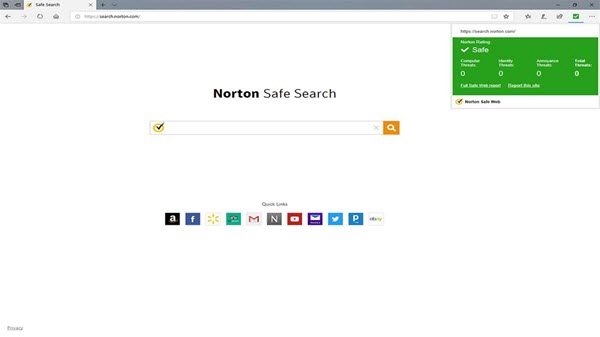 Norton Safe Web for Microsoft Edge
All this extension does it check if the website that you are browsing on Microsoft Edge if it is malicious or not. Norton has a huge database of exploits and malicious content both online and offline and this new extension for Microsoft Edge seems to be the one that can be trusted by anyone.
The following are the features for this Extension for Microsoft Edge:
Providing safety information about pages as you view them, using the latest threat intelligence information
Scans and tests websites in advance to warn you of potential security issues
Blocks access to malicious or fraudulent websites
This means that in addition to Microsoft Smart Screen, your computer will also be defended by this new extension by refraining you from visiting these unverified and potentially malicious websites. Indirectly, this will save user's data from being leaked by unethical means like malicious cookies and phishing. Also, from downloading any infected files with viruses and worms. This will directly decrease the reliance of the user on their antivirus software installed.
If you are interested, download this extension from the Microsoft Store here for totally free of cost.