Micromax, an Indian phone manufacturing company is highly in demand across the nation due to the features and price flexibility it provides to its Smartphone users. But recently one of the users of Micromax has reported that his Micromax A093 Canvass Fire is installing many unwanted apps which he had never tried to install before. Not only this, many unknown notification are also getting created showing advertisement of different online stores and other apps.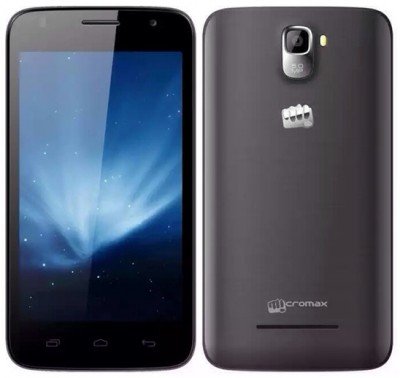 Other issues related to mobile internet data and phone memory consumption are also being reported. Users are continuously searching on the web in order to get some solution that could help them to solve their memory issue. Micromax Kitkat updated Smartphone has a limitation that it can't install application directly to the SD card without rooting. So securing memory space is a very big challenge both for Micromax Company as well as for its user because Smartphone users are the actual one who is suffering because of these issues.
According to some users, the app responsible for this problem of generating notifications is 'Software Update' which is consuming user's internal storage space. One thing that needs to be highlighted here is that 'Software Update' is the system app that cannot be uninstalled from the device. Even if you try to disable the application, it will result in automatic restart of the system. So even if you try to adopt this technique, it definitely doesn't give you the solution.
The problem of silently getting apps installed on the system get worse by the fact that once the app is uninstalled from the system it appears again. So uninstalling of the app also doesn't help out in saving storage space here. One of the Micromax user has posted on Reddit saying
"I am absolutely outraged and want to know what I can do to make Micromax stop hijacking my 3g and my internal storage space for their profit. Please help!"
Micromax has responded to their users by saying,
"Customer Satisfaction is Paramount to Micromax and therefore we have taken immediate steps to put constant surveillance across our systems. We are closely monitoring to plug any unknown potential gap and provide a resolution at the earliest."
With the above statement one can predict the amount of problem which the users of the Micromax Smartphones are facing. Hopefully in future Micromax comes out with solutions to these problems.