When it comes down to the Windows 10 Mobile platform, there aren't many OEMs up and ready to support it; however, a certain Japanese company has stepped up to the challenge.
The phone is called the NuAns Neo, and it is the first smartphone from the Japanese company. As we've stated above, this is a device being powered by Windows 10 Mobile, but that's not what is truly the interesting piece of information here.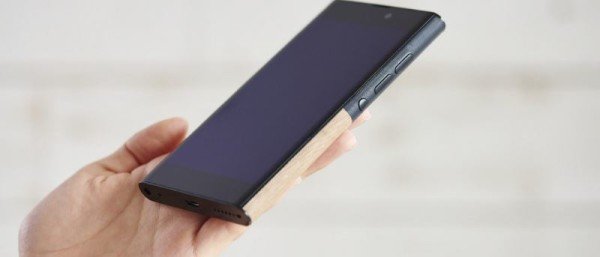 Nuans Neo Windows 10 Mobile handset
Everything we like about this phone has to do with the design. Ever since Nokia exited the field, we have never seen an attractive smartphone design, but the Neo seems to be on the verge of change. Some say the design is weird, but we believe it is a breath of fresh air.
Unlike all the other OEMs who focus on thinness, the NuAns Neo comes off as hefty and well built. This could be a deliberate attempt to remove itself out of the thinness race, and do something entirely different. Furthermore, the back covers on the device can be removed. Yes, we say covers because there are two covers. One at the top and one at the bottom.
This gives the user the ability to customize the NuAns Neo in ways impossible on other smartphones. The top side of the cover could be leather while the bottom side could be something else. Consumers can even customize the device to be a regular black slab, but that would be missing the point entirely.
While the design of the NuAns Neo is fascinating, the specifications, on the other hand, is not inviting, especially for those looking for a high-end Windows 10 Mobile device that is not Microsoft branded.
The device comes with a Snapdragon 617 processor and a 5-inch 720p display. There's also a 13-megapixel camera, 2GB of RAM, and a big enough 3,350mAh battery to keep the handset going for most of the day.
The NuAns Neo will cost around $350 at retail when it is released in Japan. For those outside of the country, we do not suggest expecting the handset to venture outside of Japan.