Nvidia GeForce 355.82 WHQL drivers for Windows 10, both 64 and 32 bit versions are now available. Windows 10 users can now download these drivers and get an enhanced gaming experience of Metal Gear Solid V Games on their PC.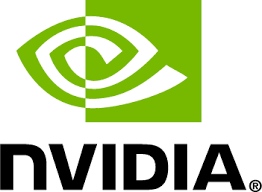 Nvidia GeForce drivers for Windows 10
Along with the functionality improvements, the latest set of drivers also brings a new Debug mode which will help gamers to resolve the issues caused by overclocking of graphics cards. Other features included in this latest update are support for GeForce GPUs from the GeForce 500 and 400 lines, GPUs GeForce 600, GeForce 700 and GeForce 900.
The official Nvidia post says, "The latest GeForce Game Ready driver, release 355.82 WHQL, ensures you'll have the best possible gaming experience for Metal Gear Solid V: The Phantom Pain and Mad Max".
Also the issues of Nvidia Surround while using SLI are addressed in the 355.82 drivers update.
The SLI application profiles includes in the update are
Batman: Arkham Knight – set SLI profile to SLI-Single
Devil May Cry 4 Special Edition – added DirectX 11 SLI profile
FIFA 16 – added Single-SLI profile
Gu Jian Qi Tan Online – added DirectX SLI profile
Mad Max – improved SLI profile to fix flickering in new game build
Maple Story 2 – added Single-SLI profile
Rocket League – added DirectX 9 SLI profile
World of Tanks – modified profile to fix corruption specific to Windows 10
Version 355.82 also include some Windows 10 issues as well as some Windows 8.1/Windows 8/Windows 7/Windows Vista Issues. However, there are still some open issues left in this latest version of WHQL drivers.
Head over to the official Release Note to know more about the update. You can download the 64 bit version here and 32 bit version here.