OEMs have been delivering driver updates through Windows 10 Update for a while. The update is sent to Microsoft after testing, and once approval is through, anyone looking for a driver can find it. However, the process is a tad slow and goes through a lot of permissions. Even if there is a quick fix available for a driver that started causing problems after an update, it takes time. To address this issue, Microsoft is rolling out a new feature — Manual Drivers. It allows OEMs to instantly roll out driver updates via Windows Updates.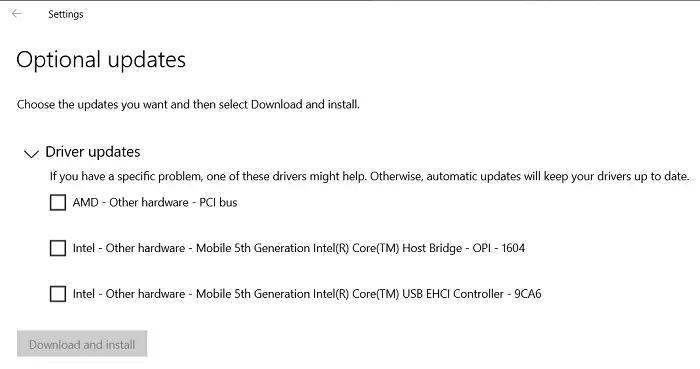 Windows Update will ship OEM driver instantly
Manual Drivers, this new strategy will enable OEMs to publish their drivers and distribute them using the Windows update instantly. All partners will now be able to post drivers as automatic. This grants access to driver flighting and gradual rollout. It will also allow Microsoft or the OEM to roll out an instant fix for issues they notice.
Drivers that are rolled out using this feature will become available under Optional Updates.  The updates will be marked — If you have a specific problem, one of these drivers might help. You can select one or multiple drivers and install the update.
How will an OEM publish an update?
All the above consumer change comes through the Hardware Dev Center. Microsoft has created a new set of Hardware API. It comes with an automatic shipping label that is open to all the OEMs. It will also deprecate the old hardware API. The API allows developers to offer Windows 10 clients fixes, which can address driver issues, and waiting for a full release takes a longer time.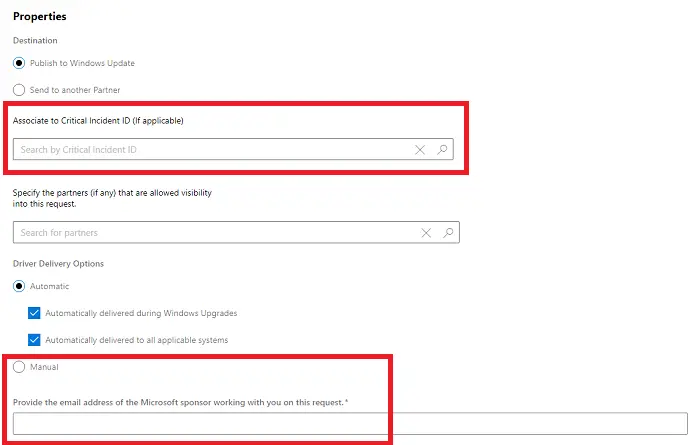 There are two types of labels now — Automatic and Manual. While the automatic delivery option to publish driver both as Critical (CU) and Dynamic (DU), the Manual delivery option (Optional update for consumers) will ask publishers to mention it accurately, and also add business justification. Publishers will also have to provide an email address of the Microsoft sponsor working with them on this request.
Its a bold move. While OEMs have offered patches and fixes in critical situations, but they come through their websites. It also takes s a lot of time for the new to travel and clients to realize. This feature will make sure the notification about critical driver updates reaches instantly. Since Windows updates are saged, OEMs might get an early signal about a crucial situation, and roll out a fix before Widnows Update reaches all.