The online world offers tremendous convenience but at the same time carries some inherent risks for privacy. So, in its pursuit to build much stronger privacy protections, Facebook has come up with Off-Facebook Activity tool.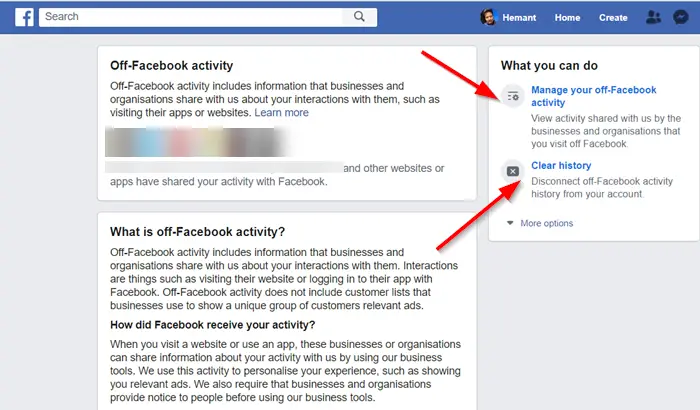 Off-Facebook Activity Tool
Off-Facebook Activity tool lays emphasis on control and level of transparency in privacy protections. With it, you can see and control the data that other apps and websites share with Facebook. For example, you can get a summary of the information other apps and websites have sent Facebook through our online business tools, like Facebook Pixel or Facebook Login.
If not interested, users can choose to disconnect this information either for all of their off-Facebook activity or simply for specific apps and websites.
Over the next few weeks we'll show nearly 2 billion people around the world a prompt encouraging them to review their privacy settings. The prompt will show up in your News Feed and direct you to the Privacy Checkup tool, which we recently updated. This makes it even easier to adjust who can see your posts and profile information, strengthen your account security by turning on login alerts, and review the information you share with apps you've logged in to with Facebook, mentions a Facebook blog post.
Here's how you can review your off-Facebook activity
Open your Facebook account
Click the inverted triangle located in the upper right corner of your Facebook account and choose 'Settings' from the list of options displayed.
Thereafter, select 'Your Facebook Information' from the left column and choose 'Off-Facebook Activity' to review (It includes information that businesses and organizations share with us about your interactions with them, such as visiting their apps or websites.)
From here, you can also click 'Manage Your Off-Facebook Activity' for more information or 'Clear History'. If prompted to enter your password, enter it!
What do you feel about the new feature rolled out by Facebook?