Microsoft has rolled out new features for preview users of Office 2016. Office enthusiasts interested in trying out new features and sharing their feedback on the new features and experiences Microsoft is developing, can download Office 2016 preview now.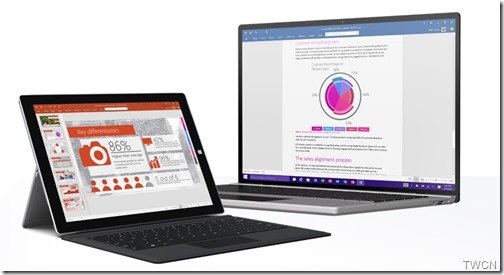 The good feature about the preview is the installations of this version is configured to automatically update when new updates are made available. You can verify your update settings by clicking File > Account in any Office 2016 Preview product and reviewing your Update Options setting.
The new additions made to the Office 2016 Preview are listed below.
Office 2016 Preview New Features
Real Time Presence in Word— A real-time co-authoring feature that will be a part of the next version of Office for Windows desktops enabled in upcoming builds. It will enable Office users see where in a document their teammates are editing. The feature will be first incorporated for OneDrive for Business subscribers.
Simplified file sharing – Microsoft is aiming to build new file-sharing capabilities via a new "Share" button on the Ribbon thereby, simplifying the process of sharing them by making them available to others for review, comment, and edit it. A simple click on the Share button on the Ribbon is just it takes to transport your file to the cloud and save it to make it available to others.
Insights for Office (currently in Word and Outlook) – The feature provides users with information from Bing Web searches inside their documents to provide a better reading experience. One can give it a try just by selecting keywords, like people or places, in his content and watch as Insights pulls relevant information into the Task pane to help him learn more.
Version History improvements— the process to find different versions of files stored on SharePoint or OneDrive for Business has been cut short. You can click the History command in the File menu to view or restore any previous version.
Microsoft reports, the company now has over one million testers of Office 2016 for Windows and Office 2016 for Mac.