Microsoft is slated to release the next version of Microsoft Office – Office 2021 for its consumers on October 5th. Yes, Office 2021 will be generally available on October 5 along with Windows 11.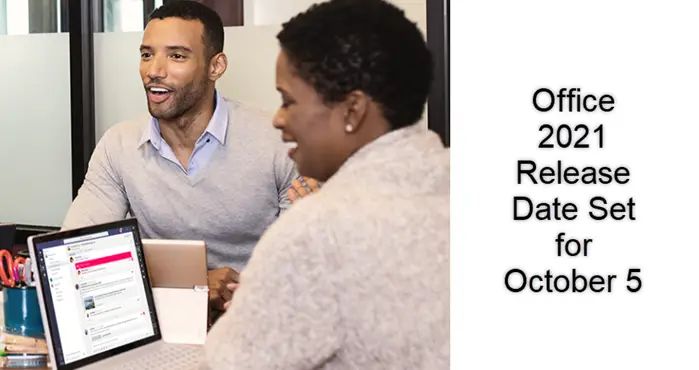 Microsoft Office 2021 release date
The release date of Office 2021 coincides with the launch date of Windows 11 and much like Office 2019 before it, Office 2021 will be a one-time purchase. Alongside this announcement, Microsoft has also launched Office Long Term Servicing Channel (LTSC) for Windows and Mac with a locked-in time period.
When we look to the future of work, it's clear it will be built on and powered by the cloud. Microsoft is leading innovations that enable our customers to empower their people to work more collaboratively, effectively, and securely. As we move into a world where hybrid work is the new norm, the cloud provides unlimited potential for teams to connect and create immersive experiences that build connection and progress. Investing in these types of cloud-based solutions will continue to be our priority, mentions the Microsoft 365 Blog post.
While the company is embracing cloud technology on every front, it acknowledges its commercial and government customers still remain hesitant to move to the cloud. As such, it remains committed to providing all the necessary support and expertise to them through Microsoft Office Long Term Servicing Channel (LTSC) for Windows and macOS.
Office LTSC version does not require a subscription but it does not offer any cloud-based capabilities in its apps (Word, Excel, and PowerPoint). Plus, it does not support real-time collaboration, AI-driven automation as well as many security and compliance capabilities that assure protection from unwanted cyber threats. Having said that, it does offer performance improvements and expanded accessibility.
Office LTSC is simply designed for specific scenarios where regulated devices that cannot accept feature updates, and specialty systems that cannot connect to the Internet. It just provides a locked-in-time version of familiar productivity tools.