After a month of releasing  Azure cloud computing platform in China, Microsoft has now announced the availability of Office 365 across the East Asian Giant. The move shows the increased  focus of Microsoft towards Chinese market and consolidates Microsoft position as the first international company to offer a complete commercial package of public cloud services in the country.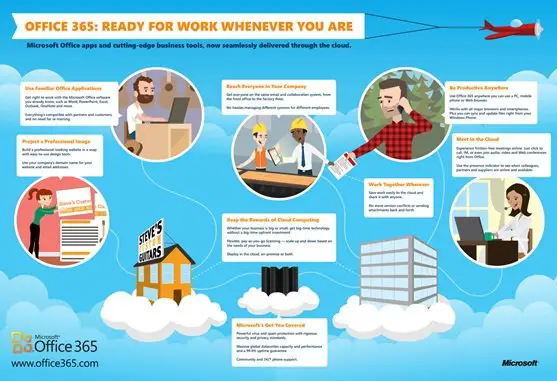 Now with Office 365 being available at local stores within China, customers would be able to take advantage of cloud productivity services including Office, Exchange Online, SharePoint Online, and Lync Online plus specialized services like Visio Pro for Office 365 and Project Pro for Office 365.
Both Azure and Office 365 will be operated by Microsoft's partner, 21Vianet. 21Vianet is the largest carrier-neutral internet data center services provider in China.
The announcement of Office 365 general availability was made at a ceremony at the Shanghai Energy Park,  and was attended by the official from Microsoft , 21Vianet including customers like ICBC Leasing, Cigna & CMB, Dongfeng Renault, TCL.
Talking about the interest generated among the users, Microsoft mentioned through a blog post,
"China is rapidly adopting cloud services – The Shanghai government, for example, is an early adopter of Office 365 operated by 21Vianet. Led by the Shanghai Municipal Commission of Economy and Information, different departments of the Shanghai government explore the advanced productivity capabilities provided by Office 365 operated by 21Vianet in order to improve efficiency and build a service-oriented government".
In a bid to bring Office 365 to educational  institutions, Microsoft announced a partnership with the China Education and Research Network (CERNET), the largest national academic Internet backbone provider in China, to deliver Office 365 to universities and colleges across China.
ERNET serves more than 1,800 universities and colleges, and more than 20 million end users in China. In partnership with Microsoft, they will build a team to provide deployment, training and support to Office 365 technology to CERNET membership institutions and 3 million users in the next year.