Microsoft has finally translated a plan into reality. The software giant will offer Office 365 services in India via the local datacenters in three new regions West India in Mumbai, South India in Chennai, Central India in Pune.
When Microsoft CEO, Satya Nadella visited India some time ago he had said that the company would offer commercial cloud services from local data centers, i.e., data centers residing in India itself by the end of 2015. This move was in support to the GOI's initiative for digital transformation.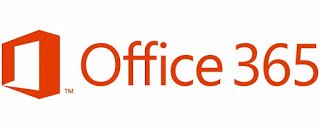 Office 365 local datacenters in India
Having data centers residing in one's own country assures data security. As such, dedicated data centers in proposed locations serves dual purpose. One, honor the commitment of delivering productivity, security compliance and control. Second, benefit from data residency, particularly important for organizations such as banking, government, and healthcare.
"Today businesses of all sizes in India are already using Office 365 to make their employees more productive, accelerate decision-making with real-time collaboration and secure their business-critical data. With the launch of our three new datacenters in India, Office 365 becomes the first global commercial cloud service to provide productivity and collaboration services from within India. Businesses in India will benefit from all the innovation, security and compliance capabilities that customers around the world have come to expect from Office 365. With the new datacenters they will also get the added benefit of data residency, which is particularly important to organizations in regulated industries, such as banking, government and healthcare", mentions Office blog post.
Microsoft alsongside this announcement also announced a Cloud Accelerator Program in partnership with HCL, Wipro, and Tech Mahindra for creating cloud adoption blueprints to identify applications which can move to the cloud.