Office 365 has always been updated in a timely manner to bring in new features and fix the known issues. Recently Microsoft has made a couple of important announcement with regards to the ProPlus. The changes include the modification in Office 365 system requirements, alignment with Windows 10 and new tools and programs for managing the application compatibility.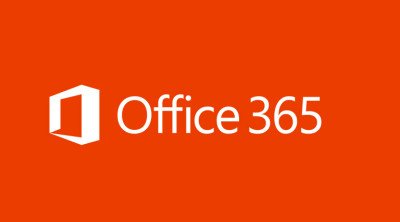 Office 365 ProPlus is known for offering one of the most comprehensive sets of productivity tools and since all the apps are cloud connected they get better with updates. With the changes, Microsoft aims at letting the customers get the most out of their Office 365 services.
Office 365 ProPlus or Office perpetual in mainstream support required to connect to Office  365 services. From October 13, 2020, Office 365 ProPlus or Office perpetual in mainstream support will be mandatory to connect to Office 365 services.
For customers who aren't ready to move to the cloud by 2020, Microsoft will provide support connections from Office perpetual.
The above-mentioned changes apply to Office 365 commercial services only. Also, it's worth noting that this update will not change the system requirements or support policies for the Office perpetual clients, Office perpetual clients connecting to on-premises servers, or any consumer services.
Microsoft is providing more than three years' notice to give IT time to plan and budget for this change.
Just as Microsoft did with Teams, it will be timing the Office 365 ProPlus updates along with the Windows 10 updates and this change is expected to make the changing and managing updates for both the Office and Windows users easier.
Starting from September 2017 the following changes will take place:
Two updates a year. Microsoft will reduce the Office 365 ProPlus update three to two times a year, with semi-annual feature updates to Windows 10 and Office 365 ProPlus targeted for March and September.
18 months of support. Microsoft will extend the support period for Office 365 ProPlus semi-annual updates from 12 to 18 months.System Center Configuration Manager will support this newly aligned update model for Office 365 ProPlus and Windows 10, making it easier to deploy and update the two products together.
The compatibility issue has been one of the major problems when it comes to upgrading Office 365 ProPlus. While the primary app in itself might be compatible the Plugins play spoilsport.
In order to help customers manage the ProPlus application compatibility, Microsoft has announced new tools:
Upgrade assessment tools. Microsoft is offering a limited preview of new tools that will catalog the add-ins and VBA solutions in use in your organization, identify potential issues with the upgrade to Office 365 ProPlus, and recommend steps for remediation.
Application compatibility testing. For each new Office 365 ProPlus release, perform compatibility test of the most common third-party add-ins, identify potential issues, and take steps to remediate.
Office 365 ProPlus monitoring services. Microsoft will provide new services to monitor your ProPlus deployment and provide visibility into the usage and stability of apps and add-ins.
Reporting, tracking and resolving issues. We will improve our existing service for reporting, tracking and resolving application compatibility issues—and partner with customers and ISVs to find the best approach to remediation.
For more visit office.com.