Office 365 has been one of the best toolkits for individuals and enterprises alike. Excel, Word, and Powerpoint still account for the most sought after Office 365 products. March updates, however, brings in new features to Office 365 while Microsoft will be announcing its latest roadmap for Sharepoint and OneDrive at the SharePoint Virtual Summit on May 16th.
Excel to get Co-authoring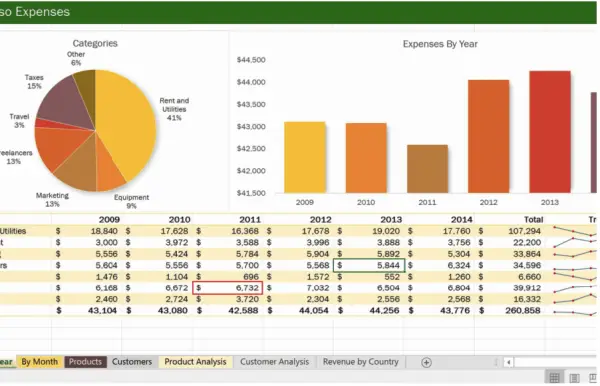 Co-Authoring is already available on Word and starting from this update it will also be available on Excel and PowerPoint. The co-authoring will allow users to know who else is working on the same spreadsheet and also view the changes they are making on a real-time basis. Microsoft will further be open for feedback from customers end and will improve the experience accordingly. The co-authoring feature is already available for Excel Online, Excel on Android, Windows Mobile, and iOS. Co-authoring on Mac is also under works and will be announced soon.
Microsoft Team announcements
A month ago Microsoft had announced that the Team would be generally available and now the Teams has been made available in Office 365 Education which is free for faculty, staff and students. 100 New features addressing top requests from more than 50,000 organizations has been introduced. The Team is also solid in terms of integration with other apps and apparently boasts of 150 integrations.
OneNote Inking and Accessibility updates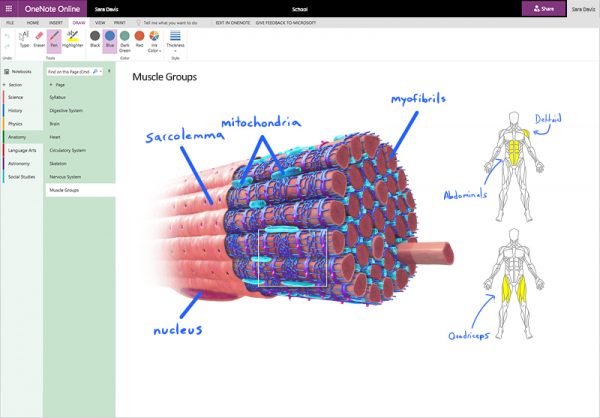 OneNote has been subjected to major updates making the tool more creative and utilitarian. Ink math assistant improvements include support for handwritten equations and will also let you manipulate variables in order to see the visual effect of changes. The tool will also teach users the steps to solve systems of equations and thus shape up as a powerful math coach.
Inking in OneNote Online will literally bring the OneNote Online to the Draw tab so that one could mark using a marker or highlight while presenting, an extremely useful thing for educators. The Inking will be rolling out for all customers who are using OneNote Online in Microsoft Edge, Internet Explorer, Firefox, Safari, and Chrome.