After about a month of its release in US market, the productivity suite from Microsoft, Office for Android platform has made its arrival in 14 Asian countries.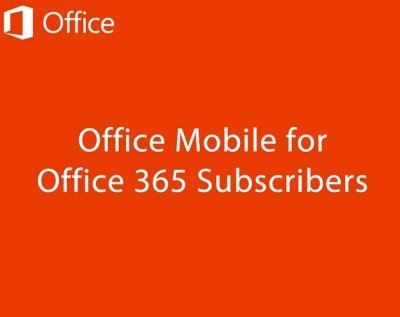 The Android version and web edition offer programs like Word, PowerPoint and Excel. In addition, the app also offers instant messaging. All the adept features that you see on the desktop (and web version) like support for pictorials such as graphs and charts, and animations have been very well ported to mobile devices.
You can use SkyDrive, the cloud service of Microsoft to store your files on it and access them from your mobile device. The app will automatically detect what you were doing on your other devices and sync it. It has this feature called "Resume Reading" that enables you to pick up from where you left. Another handy feature of the app allows you to view office file email attachments. The app has many more exciting features for presentation slides. If you make slides very often, you will love how smoothly the PowerPoint app lets you navigate through slides.
The app at present has been made available only in 14 countries, which are, India, Hong Kong, South Korea, Malaysia, Philippines, Singapore, Fiji, Laos, Sri Lanka, Taiwan, Cambodia, Papua New Guinea, Indonesia and Bangladesh. The suite supports around 33 languages, including Indonesian, Japanese, Korean and Chinese (both Simplified and Traditional).
Notably, in June the app was made available for iPhone users, and a month later it arrived at Android market as well. Office is one of Microsoft's strong suites, and it is its popularity and demand from users that made Microsoft port it to other Operating Systems as well.
The app can now be downloaded from the Google App Store, but you will need an Office 365 subscription to be able to access it. You can buy it from Office.com. As for the Android OS requirement, your device needs to be running ICS or Jelly Bean OS to run this app.