Microsoft Office assistant – Clippy once labeled as a mindless bundle of code has made a comeback as Visual Studio extension. Yes, Eros Fratini recently unveiled Clippy VS an open source v0.1 extension that brings Clippy to Visual Studio.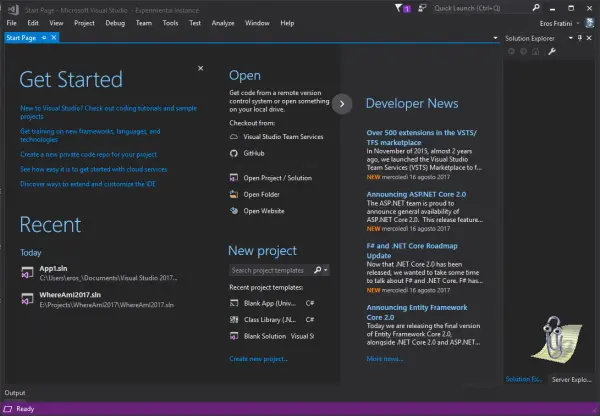 Clippy for Visual Studio
The animated paper clip claims to resuscitate Clippy in (almost) all its glory. Its purpose is to help you with certain tasks that you perform daily. The extension when installed adds Clippy inside the IDE to enable it to react to some of the user's actions. He can simply move it around, close it and retrieve it back from the Menu > Tools > Clippy VS.
As earlier, a user can also move it around to customize its location. Currently, the application is still in the nascent stages of development. As such, one might experience certain issues with the functioning of ClippyVS.
Add Clippy or his friends to any website for instant nostalgia. Our research shows that people love two things: failed Microsoft technologies and obscure Javascript libraries. Naturally, we decided to combine the two, mentions Github page about the project.
Till date, ClippyVS has already recorded 436 installs. It has also received valuable feedback from users like the request for multi monitor support and the return of classic bubble messages.
The interactive application was first introduced in November 1996. It was refined thereafter before retiring it all together in Office 2007.
If you would like to have a look at the code behind it and provide feedback for the developer, you can find more information on the project's Github page.
Try ClippyVS in its new avatar today and share your experiences with us in the comments section below. We would love to hear them.