If you are a Windows phone user, you can now easily convert pictures of paper documents into PDF files. Microsoft has recently updated the Office Lens software for Windows Phone that allows users with the highest conversion capability. The latest version of Office Lens 1.4.3727.0 can convert photos into PDF files and can extract text pretty easily from the pictures.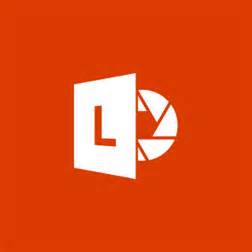 PDF, portable document format, is one of the popular file formats used to represent a document. As such, having such a conversion tool is of great use. Last year Microsoft came out with Word and PowerPoint conversion feature and recently considering the feedback of customers, Microsoft launched this new feature in Office Lens.
Office Lens is a software that trims and improve the quality of the pictures of whiteboards and make it readable. It also saves them to OneNote. It is just like a scanner that you are carrying in your pocket. So now, using this software you can easily create a digital copy of our printed documents, business cards or posters and crop them as required.
As Microsoft says,
"Use your Windows Phone to take a picture of your hardcopy document and tap Save. Then, select the PDF option.  A PDF file is automatically saved to your OneDrive, so you can access it on any device, just like with Word and PowerPoint documents created with Office Lens"
Converting images to PDF is similar to converting images to Word and PowerPoint. Office Lens allows you to convert the picture into PDF, Word and PowerPoint at the same time. All you need to do is to click the photo of your document and then click on save. After tapping on save, select the PDF option. This will save the file automatically to OneDrive from where you can access it using any device. You can extract text content from the picture as Office Lens while PDF conversion includes OCR (optical character recognition). Using the text you can search the content in the file and can highlight or copy the part of the page depending upon PDF reader app.
With the new conversion feature of Office Lens, Microsoft introduces the auto-classifier feature. With auto-classifier you just have to point and click the photos. The Office Lens auto-classifier analyzes whatever has been captured by you and automatically switch to the best mode. Hence, you need not remember all the the modes at all. Click on More (…) > settings and set the value of Automatically switch modes to On. It is a great feature and is built using machine learning technology from Microsoft Research Advanced Technology Lab Cairo.
Try Office Lens and give your important feedback to Microsoft as this could help Microsoft to update the apps and get back to you with more such features in the future.