Windows 10 devices inclusive of tablet and phone have got an October Insider Slow update for the Office Mobile. The Office Insiders will now be able to beta test these new features and also give a feedback on the same. The version is numbered 17.7466 and it comes with a slew of new features.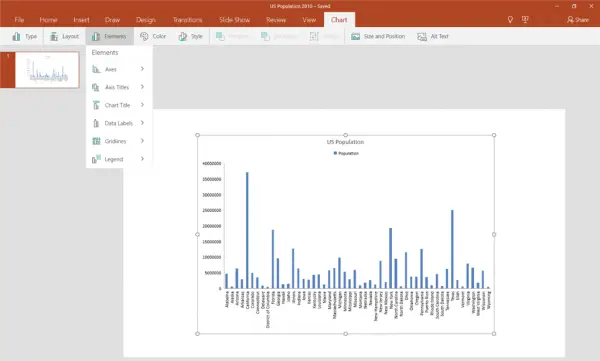 Option to remove Chart Elements and Edit Charts
In Office Mobile apps one would be able to remove chart elements including titles, data labels, and legends. Needless to say, this feature requires an Office 365 subscription. Another useful new feature is the ability to edit charts in Word Mobile. You can now change the chart type, layout, color and also chart style in the Word Mobile.
Send a Single OneNote Page and Shade the Tables
Previously one had to share an entire notebook if they wanted others to see their OneNote. This shortcoming hindered the OneNote use case and as a result of OneNote now comes with a feature to send a single page of your choice and let others see it in the browsers.
Furthermore, the update also brings Table shading available in OneNote and this gives the user's ability to make over the table by adding color shades to the cells, rows, and columns, thus eventually color coding stuff and making it easier to read.
Be it for the Office 2016 or the Office Mobile Microsoft has two insiders program, one called the slow update which receives updates every month while the fast update gets the new features pushed in faster. If you want to be the first one to experience the new features in Microsoft 2016 register to the insider program here.