Games like Solitaire, Hearts, Minesweeper have been popular on the Windows platform. These games have been played millions of times over the years in Windows. And they are coming back in Windows 10 going to be joined by the smash-hit free-to-play (but hated by some) puzzle game Candy Crush Saga. So, whether you want it or not, Microsoft is forcing Candy Crash Saga upon you.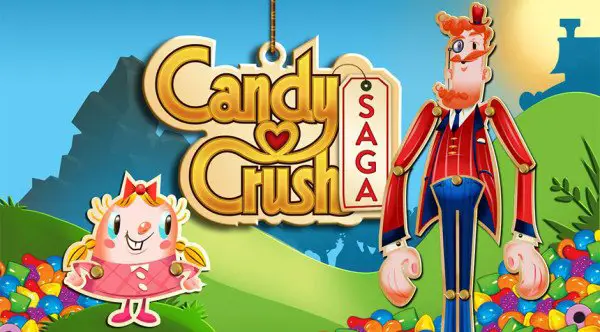 Candy Crush Saga comes to Windows 10
Candy Crush Saga, developed by King, is a popular mobile game for Android, iOS, and Windows Phone. The game first originated on Facebook when it was released on April 12, 2012. It then made its way over to mobile smartphone devices on November 12, 2012. The gameplay involves a board size measuring in at 9×9 filled with several different candies and other sweet assortments.
Players succeeds at the game as they make moves around the board and try to align three candies of the same color. The task is accomplished by swamping two separate candies/positions in a horizontal/vertical manner. Each puzzle features three target scores that players can attain and obtain stars from.
Microsoft, with this moves aims to complete the app store with quality games. As such, Candy Crush Saga will come pre-installed with Windows 10.
Microsoft says "as an added bonus, Candy Crush Saga will automatically be installed for customers that upgrade to or download Windows 10 for periods of time following the game launch.
Candy Crush bears the reputation of being the biggest moneymakers in the world in a mobile gaming industry.
Will this move of Microsoft attract Candy Crush lovers towards the upcoming OS or add one more app to the uninstall pile?? Share your views with us!