Wikileaks just dropped their biggest leak bundle yet and it has some extremely confidential documents that entail how top international organizations have been major culprits of piracy and illegal software procurement.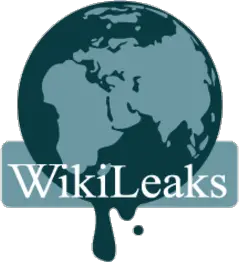 In a file from 2013, under User #3375374, it is clearly shown how CIA (Central Intelligence Agency) used simple, illegal steps to bypass the Windows Activation process. This process allowed for officials to avoid paying and avail the premium operating system for free. Apart from the Windows 8 activation skip, CIA also describes the hacking of
The daunting and detailed tutorial, which Wikileaks leaked from CIA's servers is terrifying in the way it takes the skipping of Windows activation lightly. Microsoft Windows is a licensed program and bypassing the payment gateway is illegal, especially when it is done by a government-controlled organization. The process involves the skipping of Windows activation, breakpoints in Windbg, and using debugging/dumping to get rid of the normal process.
In a bigger move, Wikileaks has claimed that is the world's biggest publication of confidential material and will be enough evidence to prosecute CIA for the illegal tapping and hacking of gadgets across the world.
Apart from the Windows 8 activation skip, CIA also describes the hacking of other popular online tools in this special document titled 'Vault7'. It contains different ways of targeting even smartphones, most importantly the iPhone, by infecting them with programs and enabling them to send geolocation and other information directly to CIA servers. Another unit in the CIA specifically targeted Google's Android-based smartphones and accessed them through a similar process.
This move reveals that the CIA not only indulges in a cybersecurity compromise but also situations that stretch beyond political and legal boundaries. The United States has been caught off guard by multiple whistleblowers, including Wikileaks and Snowden, but the government's motives and practices continue to be the same.
Read the full details on wikileaks.org.