As more and more details about Windows 10 are announced out, new ways for building more personal mobile experiences are surfacing. We just learned that Microsoft is exposing a number of ways to make it easier for developers to bring their code to Windows Universal apps.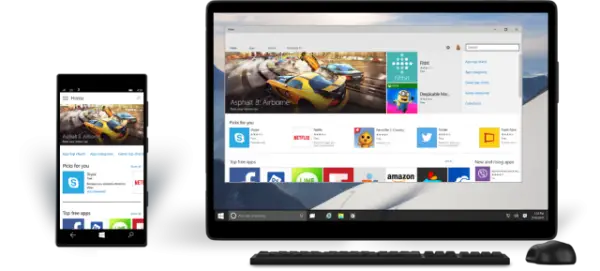 Bringing Windows Apps to the World
Developers now have more unique ways for publishing, promoting and monetizing their apps and games across Windows 10 customers. As such, many new enhancements were made on Wednesday at Build.
First, a new Windows Store boasts a unified search tool, recommendation engine and user experience that scales with screen and window size. The Store for instance, will offer more payment, acquisition and distribution options for Windows 10 business customers.
In addition, it will accommodate new business models for developers to generate revenue, including the ability to sell subscription-based content and incorporate ads in apps.
Basically, by collecting all the digital content together in a single place, the Windows Store will give users "one stop" shopping experiences for free and paid digital content for Windows devices. The content up for sale will be certified by Microsoft to help keep devices safer.
Upon realizing, Windows 10 represents a one billion customer reach opportunity, Microsoft is exploring avenues of finding ways to pay for digital goods. This assumes importance since, roughly over 80% of the world's customers don't hold credit card cards hence, alternative payment methods are needed.
The growing number of carrier billing connections aims to solve this problem.