Researchers have discovered that over one billion Android devices around the world are at risk of malware attacks and it is all because they no longer receive security updates. Researchers say two out every five Android devices around the world no longer receive security updates that patch vulnerabilities.
Although this may not pose an immediate danger to the handsets, however, users are at constant risk of security and privacy compromise. Many such devices that no longer receive security updates are still up for grabs on Amazon, increasing the risk of malware and other threats.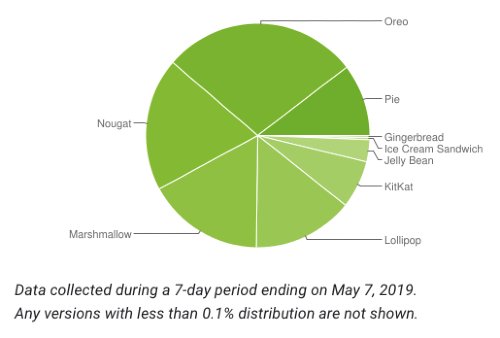 One billion Android phones vulnerable to attacks
These factors contribute to the user's personal data being stolen or compromised. Furthermore, devices remain subject to potential Spamware and Adware threats, among other issues. Unlike Apple and Microsoft, Google's security support span is generally on the lower end of the spectrum:
"Google has whipped through Android versions like a hungry child set loose on the dessert trolley. Generally speaking, the older the phone, the greater the risk."
Although Google has enhanced its security measures in the last few years, Android devices continue to remain subject to widespread cyberattacks. As of May 2019, 42.1% of Android active users worldwide were running version 6.0 or earlier. Apparently, no Android security patches were issued last year for devices running Android 6.0 or below.
Google actively takes care of Android and security updates on the Pixel and the Nexus line of devices with Google's stock Android. It also supports devices running on the Android One program for two years.
Meanwhile, Google has Project Treble, which makes it easier for OEMs to update their devices to newer versions of Android more quickly. Google also has Project Mainline, which makes important security updates easily accessible through the Google Play store.
As part of the study, researchers were also able to infect three years old phones purchased from Amazon since they lack the modern security features introduced by Google to Android 9.0 or 10.