Microsoft has been pitching its products across all platforms aggressively. In fact, Microsoft products including Outlook and Office are some of the most frequently downloaded/preloaded apps from the Google Play store. This time around Microsoft has released a new update for the OneDrive app on the Google Play Store. The update numbered 4.3 now comes with an added support to preview Office documents and a feature to subscribe to Office 365 within the app.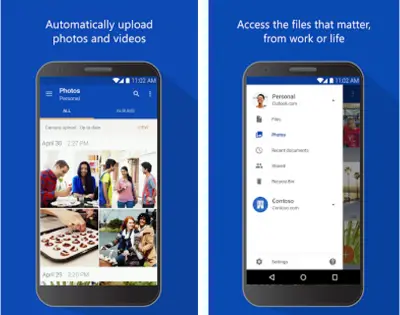 OneDrive Android app can preview Office documents
Microsoft Office is a great tool that boasts of productivity. Along with the OneDrive app integration, Microsoft has just ensured that the users get the best of both the worlds. With OneDrive app not only can the users manage their files on the cloud but also quickly open and save OneDrive files in Office apps including Word, Excel, Powerpoint, and OneNote. Automatic tagging will help you find the photos easily.
Check out the changelog for the OneDrive 4.3 below:
WHAT'S NEW in Version 4.3:
In a rush? You can now quickly preview your Office documents before editing them with the full power of Word, Excel, and PowerPoint.
Be more productive by unlocking the full power of Office by subscribing to Office 365 from inside the app.
Go get it from the Google Play Store.