Microsoft has released an updated version of OneDrive for Business with many new features and functional enhancements. The new features of the application include – simple controls, site folders, smarter search and improvements in additional user interface.
OneDrive for Business
Simple Controls

Updated OneDrive comes with new buttons (new, upload, sync, manage, share) with simple controls just above the work document folders of users. New buttons are added for users to create new documents, upload files, sync, edit and share files. These new buttons provide quick access to users.
Site folders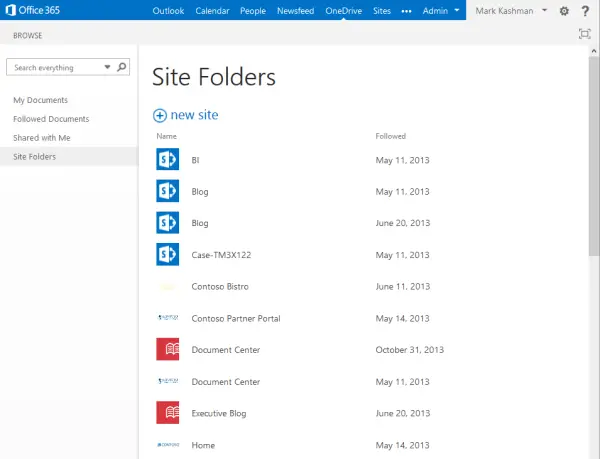 The new site folders is linked to OneDrive for Business web and takes users directly to the document libraries within sites they follow. Users can access all their work files at one place and manage them all from one location in OneDrive for Business.
Smarter Search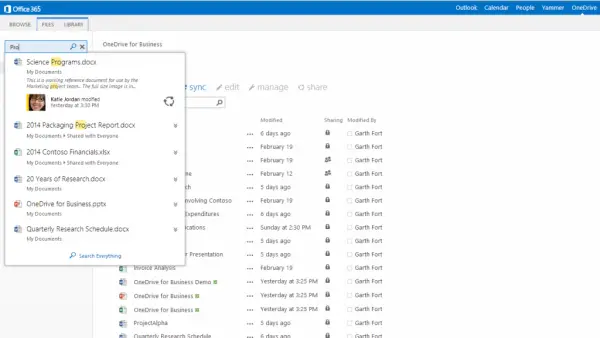 This feature helps users to find their documents more quickly. Simply type and find a document which you tucked away several folders deep. The Smarter Search is scoped to the content, documents, and folders that have been shared with you and files that live in your Site Folders.
Additional refinements of the user interface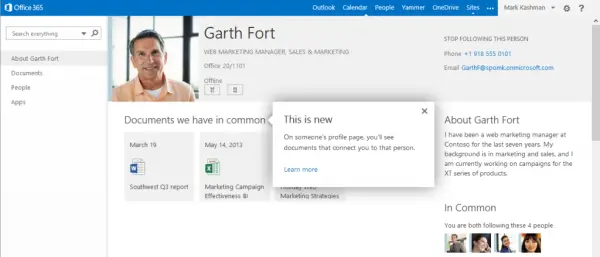 Along with the new features, OneDrive for Business is also getting a new and more refined interface. The profile picture appearance and the About Me page are improved with the new OneDrive for Business.
Explaining the new user interface Microsoft's official blog post says, "Soon your profile picture will appear across all of Office 365, when it becomes a part of the evolving global top navigation bar. Note: your profile picture will no longer appear in the upper-left portion of your OneDrive for Business Web user interface".
Microsoft is rolling out the updates worldwide which will last over the next few weeks. Users may see the changes at different times depending on how MS updates various farms, tenants and users in Office 365.