Consumer services namely OneDrive.com, Outlook.com and Office Online gets a new app launcher. It means that the OneDrive.com header has been updated and so have Outlook.com and Office Online's headers, making it easier to switch between these personal Microsoft services.  The new app launcher on the top left corner of the header provides easy access to Outlook.com, People, Calendar, OneDrive, and Office Online.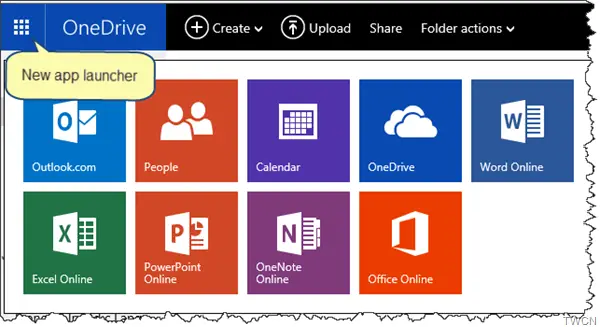 Though this change is a minor visual change as Outlook.com users have been switching apps similarly earlier, this visual change brings consistency. Launching apps is the same now whether you're working or tending to your personal life. These online services are more powerful when they are used together – so switching between them has been made as easy as possible.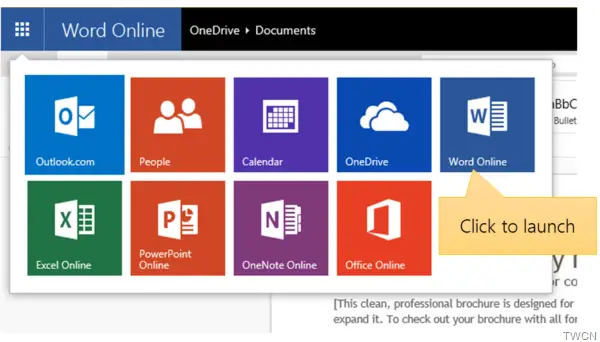 Office Online includes Word, PowerPoint, Excel and OneNote online applications that open up in a browser – and is free. When you want to collaborate with many other people and edit the same document at the same time, Office Online is handy to use. One doesn't have to worry about conflicting changes or manually merging copies received as attachment, because the documents gets saved to OneDrive as you type.
If you need a bit of polishing of your document with advanced formatting features of Word, you can just click Open in Word option in Word Online.
"If you're on a PC or Mac with the full Office desktop applications, Word automatically launches so you can keep working and your file is still saved to OneDrive."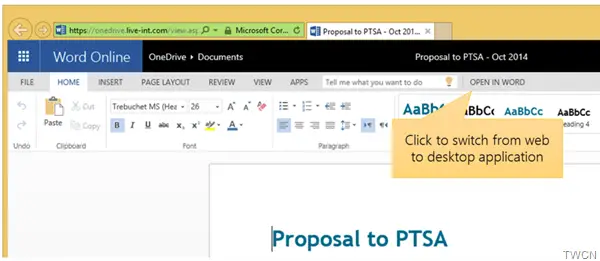 The Click to Switch method works in all modern browsers and computers with Office desktop versions 2007 or higher installed.  Office 365 home or business subscribers don't have to worry about the version as it'll always have the latest.
Matt Gauthier, senior program manager with the Office Online team announcing this, said the new app launcher has started to roll out.