OneDrive.com is rolling out 3 new updates related to photos making it a better experience on Xbox One, Windows Phone and at OneDrive.com.
Xbox One now has new photo views on OneDrive
OneDrive for Xbox lets you enjoy all your photos and videos with your family in the comfort of your house on the biggest TV screen. With this update this has been made much more easier and enjoyable-
Xbox Live Gold Subscription is not needed now to use OneDrive for Xbox. This change will take place with this June update.
Faster to get to the photos. When you just say "Xbox, Go to OneDrive", you'll see your most recent photos.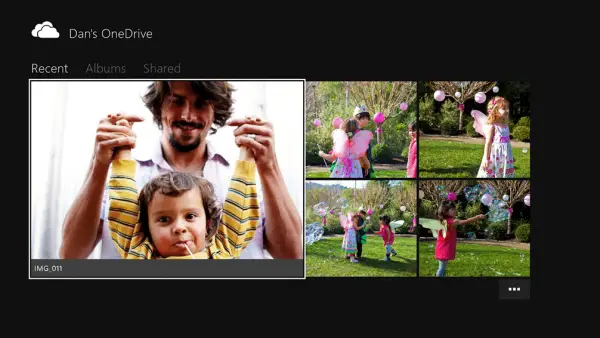 See your pictures from across all your folders with "All Photos" view at OneDrive.com. A timeline view of your photos also provided to quickly jump from month-to-month. Once arranged, can start and enjoy the Slideshow too.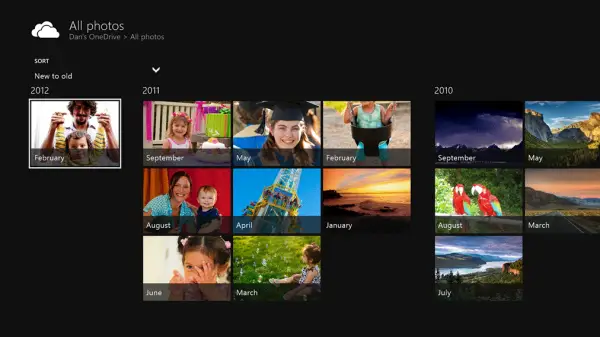 Auto upload of high-resolution photos in Windows Phone 8
High res photos from the new Windows Phone 8.1 update are now automatically backed up to OneDrive and available to you on whatever other devices you use, wherever you go.
Photo Printing Comes to OneDrive
Customers in the US can now print photos from OneDrive.com directly to their local Walgreens.
To print your photos, just select the photos you want on OneDrive.com, click Manage, and then choose Order Prints. You can specify the size and quantity and they'll be ready for pickup from your local Walgreens in about an hour.  As a special promotion, Walgreens is offering a 25% discount on all orders from OneDrive.  Just use the coupon code 'ONEDRIVE' during checkout.*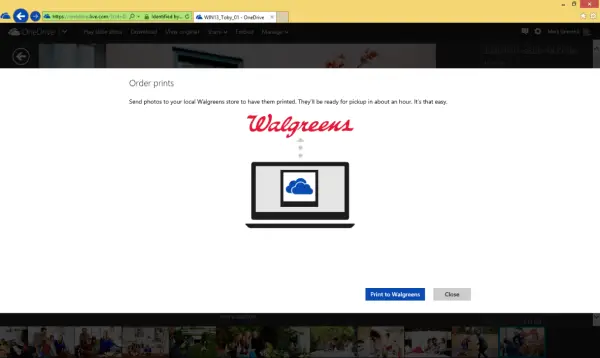 Announcing these updates, Douglas Pearce , Group Program Manager, OneDrive said these updates have started to roll out.
*Coupon code ONEDRIVE valid thru December 31, 2014 on Microsoft OneDrive.