This is a news that is favorable for the users of OnePlus One phone. The makers of the phone have now brought their own operating system, which is known as OxygenOS. Now, OnePlus One phone will run on this brand new OS, OxygenOS.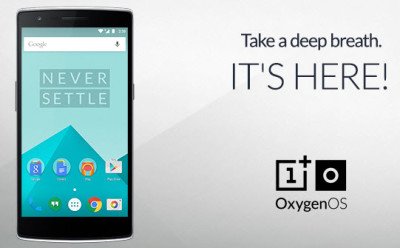 The makers announce the arrival of OxygenOS on their blog:
"Now, it's time to take the next step. By creating our own operating system, we can quickly respond to user feedback and make it easier for you to continue playing a fundamental role in the future of OnePlus. Our goal for OxygenOS is to provide faster, more meaningful updates and a better-integrated range of services for every OnePlus user."
What is special about OnePlus One's OxygenOS
OnePlus One phone's journey is also very interesting. The phone entered the market of smartphones just a year ago. There is not a single mind behind the creation of this phone, but a whole group of smart minds who wanted to create a smart phone that has 'different perspective'. Hence, they call OnePlus phone 'a movement'. After the hardware, the team decided to move on to creating OS, which will be compatible with the phone.
The makers of OnePlus One phone and the Oxygen OS emphasize on the features of the OS. They bring it to everyone's notice that the OS is more about simplicity and efficiency, rather than too many features. They say,
"We want to be careful that we aren't adding features simply for the sake of differentiation. We've implemented some important features, thus far, but they are subtle and meaningful. That's our philosophy behind OxygenOS: Keep it light and essential."
It will be really interesting to see how OxygenOS works for OnePlus One phone and how users like it. This is certainly an ongoing process which will ultimately result in a better product tomorrow. Hence, the initial version of the OS is made available for testing purpose. Users are asked to give their input on the forums which will help the them build a better OS.