If you use Outlook.com to chat with your friends over at Facebook, Messenger, Google Talk or any other popular instant messaging service, you may want to save your chat history. Outlook saves a copy of all the conversations you make through it in their Messaging history folder. Sometime in this fall they will be deleting the chat histories from all its users account.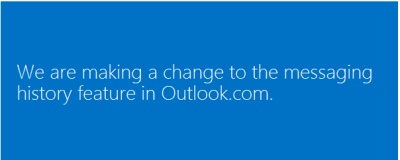 Microsoft bought Skype in 2011, and since then they have made several attempts to make some use of it, now, as it seems like, they will be fully integrating it with Outlook.com and making it the spearhead to do all the chatting.
However if you don't really use their service to chat, there is nothing you need to be worried about. For those who were using it, move your conversations to some other folder or make a backup copy of it.
To do that, go to Outlook.com, and make a new folder of any name by clicking on "Add a new folder" from the Folders present at the left pane. Once done, click on the Messaging history and tick the check box residing at the very top of your message list. Select the conversations you want to move (select everything if you want to save all your chat histories). Right click on any selected message and click on Move. Now, carefully select the folder you want to move your messages to, and click Move.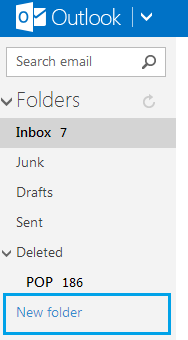 Once the Messaging history is removed, a history of all the conversations you had on several IM will be found in the Messaging pane.