In response to stringent Internet censorship laws introduced by the Pakistani government, the Asia Internet Coalition (AIC) has submitted its initial response. In its letter to Pakistani Prime Minister, the AIC has raised concerns about negative consequences the new online protection laws could have on Pakistan's digital economic growth and fundamental human rights such as freedom of expression.
What is the Asia Internet Coalition (AIC)?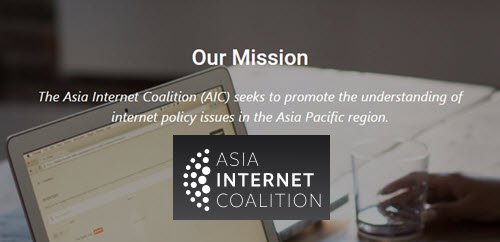 The Asia Internet Coalition or AIC is an industry body, which represents major Silicon Valley companies aiming to resolve Internet policy issues in the Asia Pacific (APAC) region.
Tech giants including Google, Facebook, Amazon, Apple, Twitter, LinkedIn, and many others are members of the AIC.
Pakistan might lose access to several web based services
Last month, the Ministry of Information Technology and Telecommunication (MoITT) introduced new online protection laws in the country. As per these laws, social media companies like Facebook and Twitter will be legally entitled to remove any content requested by Pakistani authorities within 24 hours. And if deemed urgent, companies will be liable to act on such requests within 6 hours!
Companies like Facebook and Twitter "shall, upon being intimidated about any online content by the Authority " are liable to act within 24 hours to remove or suspend access to such online content in question.

"Provided that in case of emergency, the Social Media Company shall act within six hours to remove, suspend or disable access to such online content."
The laws further state that social media companies must prevent live streaming of content related to terrorism, extremism, hate speech, defamation, fake news, incitement to violence, or content posing threat to Pakistan's national security.
Tech giants could discontinue services
The AIC, in a way, has threatened to discontinue their services in Pakistan:
"We wish to express our sincere concern that unless revoked, these rules will severely cripple the growth of Pakistan's digital economy."

"The rules as currently written would make it extremely difficult for AIC Members to make their services available to Pakistani users and businesses."
Approximately, 76 million users have access to Internet services in Pakistan. If Pakistan fails to revoke newly written censorship laws as requested by the AIC members, Pakistani users might lose access to some of the major online services from companies like Google, Facebook, Twitter, Amazon, and many more!