Technology is evolving at a rapid pace. As the year comes to an end, we have witnessed 6-inch smartphones with 1080p displays – and now a 20-inch tablet with 4K video capability is now a reality. The tablet has been manufactured by Panasonic and is part of its Toughpad series. Not only is it the biggest tablet you could find in the market today, it is also the first ever tablet to support 4K high-definition videos.
Panasonic Toughpad 4K UT-MB5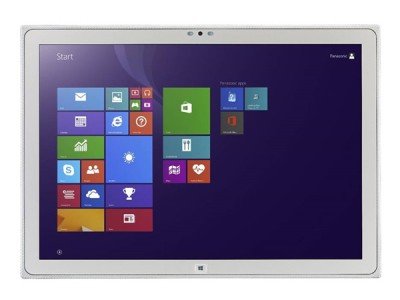 Panasonic Toughpad 4K UT-MB5 has a 20-inch IPS alpha LCD Screen which can render up to 3840×2560 pixel at 15:10 aspect ratio. It is a Windows running tablet, which comes with Windows 8.1 Pro out of the box. The tablet is powered by an Intel Core i5 processor, with NVIDIA GeForce 745M GPU.  It houses 256 GB SSD, with 8 GB RAM and 2 GB Video-RAM. From the connectivity standpoint, the device supports wi-Fi, Bluetooth v4.0 and has a USB port and memory card slot.
It has one camera at the front end which can take images up to 1280×720 resolution. The only point of concern is its battery life which only lasted 2 hours on the MobileMark 2007 testing standard. Being a device from Toughpad family has its own perks. It is highly durable, and can tolerate any human 'drops' with ease.
The biggest attraction is the 4K video support. 4K is relatively a newer high-definition format. Unlike 720p, 1080p, and Super HD display, 4K packs much more clarity and crispness. Though this hasn't become mainstream yet. Only a handful of services including YouTube offers content for such devices.
At CES this year, we saw many TVs with 4K video capability, but the biggest problem, which hasn't been solved till now is frankly what to run on it – the content. A typical 4K video eats much more data than the same content streamed at 1080p or 720p resolution. With ever-increasing speed, this could become feasible in coming years, but for now, and for developing nations, the only way to get that content would be physical discs, which again, faces the similar absence.
That said, the device will be arriving in US store in January next year, and it has been priced at $5999.