"Do not restart your PC if you are using Panda Antivirus". This is the advice that you should follow immediately. Panda AntiVirus is one of its kind first antivirus based on cloud computing. It does not use much of user's PC resources and is only partly installed on the system. It keeps its core files on a dedicated server where knowledge of virus programs is shared by millions of users in real-time.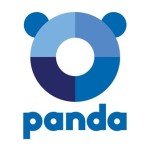 However, even with such a robust set-up, the antivirus program has faced a major problem. A recent update from Panda AV has resulted in the antivirus program falsely detecting system files, as well as its own files, as malware and moving them to quarantine. This is a major issue that is likely to brick Windows systems when you restart your Windows PC.
Black Screen at login after a restart
For Panda Antivirus users, Panda Security team, has cautioned against restarting your PC, mentioning,
"We inform you that today, a false positive in the signature file affecting Panda Cloud Office Protection, Retail 2015 products and Panda Free AV has caused certain files to be moved to quarantine. This signature file has already been replaced and this situation should not recur.

Nonetheless, it is very important NOT TO RESTART YOUR COMPUTER until a solution is available".
However, as we speak, there are many who have already rebooted their machines and the damage is already done. While some are getting black screen at login, there are others who are unable to open some applications or give print command.
A Panda Antivirus user says,
"I became a Panda Cloud Antivirus just yesterday. And in less than 24bhours I started getting these .dll errors. So naturally I cleared my browser caches, deleted temp folder and files and restarted my PC".
Another user mentions,
"Tried the same things… on some pc after restart the PC doesn't boot anymore. On those with correct restart, in safe mode, removed Panda, restarted and something works, except from the .exe and .dlls found in the quarantine folder… (but don't know their original path).bAlso after re-installing Panda, the quarantine is clean (but files still remain in quarantine folder, but don't know the original path of all the files).

It's a mess, we have about <100 computers in this state…"
The problem seems to be the worst since it is the Windows operating system files that are classified as malign by the Antivirus program, thereby causing a number of problems and infecting Windows Operating system's operation.
The Panda products affected are: Panda Cloud Office Protection, Panda Cloud Office Protection Advanced, Panda Antivirus Pro 2015, Panda Internet Security 2015, Panda Global Protection 2015, and Panda Gold Protection.
For those who have already rebooted the machine, Panda suggests that if its not booting properly, try rebooting into safe mode, repair Panda using the offline installer, restore the quarantined files,  and finally run sfc /scannow from an elevated command prompt.
Meanwhile, Panda Security team is working towards fixing this issue and has issued an advisory for its customers to not to restart their computer. They are working on a tool to recover the rebooted computers.
UPDATE: They have released a tool ps-recovery.exe and instructions to help fix the problem.