Windows 10 growth rate had been stunted after the free upgrade offer expired last year and ever since then Microsoft is doing all that it can to get the remainder of PC users on Windows 10 platform.The CCS Research has detailed some trends that have been witnessing both accelerations of Windows 10 adoption and also the convergence of the PC management and Enterprise Mobility management.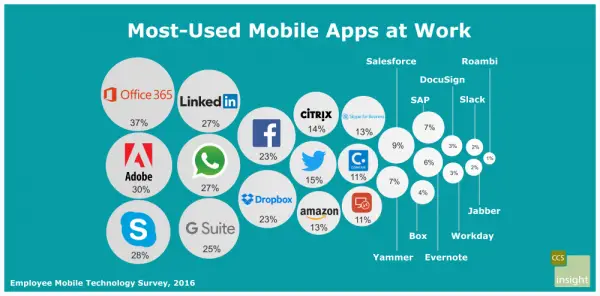 According to the survey, a staggering 86% of the firms said that they will be upgrading to Windows 10 within the next 3-4 years amongst which 47% of the organizations said that they will upgrade in the next 12 months. Furthermore, 83% of the firms also detailed how they would converge their PC management and Enterprise Mobility management strategy and teams. The feedback has been consistent in nature and it also matches with the data points that comes back to Microsoft via millions of devices around the world.
Leading enterprise organizations are successfully converging their PC management and EMM strategies with ConfigMgr and EMS, and we have built an integrated solution that enables your Active Directory and ConfigMgr investments, as well as your organization's expertise, to be easily extended to managing mobile devices, cloud identities, and the SaaS apps your employees are using, says Microsoft.
The takeaway of the trends are as follows, the Windows 10 deployments worldwide have been accelerated significantly. The growth is so sharp that it can be tracked on both weekly and monthly basis while almost all the new Windows 10 devices are deployed and managed through ConfigMgr and Intune. What this eventually translates into is that Windows 10 devices have been increasingly deployed in Enterprise.
Office 365 has over 85M monthly users amongst which over 95% of the cloud identities are managed using Azure Active Directory. Microsoft further suggests that one can simply make use of the Microsoft tools that come bundled. Furthermore, The Enterprise Mobility + Security (EMS) suite from Microsoft is the largest Enterprise Mobility Management (EMM) and Service (IDaaS) solution in the market. The data also suggests that the most commonly used apps are SaaS apps and this further stresses on the importance of mobile-first and cloud-first ecosystem.