Microsoft expanded its line of Xbox Wireless Controllers with two new special editions Phantom Magenta and Arctic Camo. Of course, these new Xbox Wireless Controllers will support the Xbox One family of devices. But apart from that, Microsoft has also added support for the Xbox Series X, Windows 10, and smartphone devices.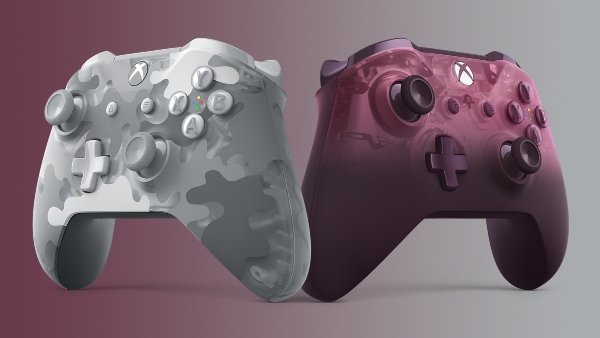 Here's everything you want to know about Phantom Magenta and Arctic Camo Special Edition of Xbox Wireless Controllers.
Phantom Magenta & Arctic Camo Xbox Controllers
Starting with Phantom Magenta, it's a Special Edition Xbox Wireless Controller designed for Xbox users! It's the third controller in Xbox's Phantom series with a primary focus on its sci-fi color design. Microsoft says that its design and color symmetry are largely influenced by similar aesthetics featured in movies like Ex-Machina and Ghost in Shell.
Phantom Magenta Special Edition will be up for grabs for $69.99 starting March 17. Meanwhile, Microsoft Stores and select retailers around the world have already started taking pre-orders online.
The Arctic Camo Special Edition happens to be another new addition to Microsoft's line of Xbox Wireless Controllers. This one is the second in Microsoft's Camo series of Xbox controllers. Design-wise, it flaunts a winter camo white and grey color scheme.
However, the Arctic Camo Special Edition will take a little longer to finally become available to purchase. The stock will arrive in May. In the US, it will be available to purchase exclusively via Microsoft Stores and Walmart. Meanwhile, the pre-order process has already started across various parts of the world.
"These new controllers will also work with Xbox Series X, Windows 10, and mobile devices (when using your Xbox controller with a mobile device, your performance may vary depending on the device and the mobile operating system version)."
Microsoft also announced Controller Gear's Phantom Magenta and Arctic Camo Xbox Pro Charging stands, aiming for $49.99. While the Phantom Magenta Xbox Pro Charging stand goes on sale in North America starting March 17, the Arctic Camo Xbox Pro Charging Stand will be available starting April 27.