Microsoft now has some sweet rewards for the customers placing a pre-order for Xbox 360 games. As a promotional deal, Microsoft is rendering 1600 free Microsoft point with every pre-order placed for certain titles. This deal included one of the most anticipated Xbox game 'GTA 5'.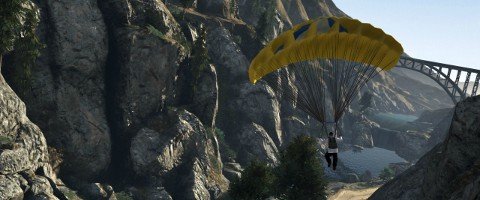 Quite a few good and well liked games are included in this list:
Army of Two: The Devil's Cartel
BioShock Infinite
Crysis 3
Dead Space 3
Gears of War: Judgment
Grand Theft Auto 5
Lost Planet 3
Metal Gear Rising: Revengeance
South Park: The Stick of Truth
Tiger Woods PGA Tour 14
Tomb Raider
Placing a pre-order of 'Gears of War' will give the customers Alex Brand Skin and Classic Hammerburst Weapon.
Xbox 360 gamers can get a total of 1600 Microsoft points in their account by ordering these games. This offer of getting 1600 free Microsoft points worth $20 is good in Canada and US (including Puerto Rico). If you are interested in getting these free points in your Microsoft account, you better place your pre-order at Microsoft Store before the deal ends on April 6, 2013.
You can get the bonus points for up to three games, but make sure that you place the pre-order for a particular game before its official release.