Plantronics are the preferred choice in audio communications and it is partnered with Microsoft Lync. It's audio devices are  optimized, so that they can work well with Microsoft Lync platform. Both Microsoft and Plantronics are laying the new way for smart communications. Applications and Smart devices we use regularly changed the way of business and are connected to our lifestyle. This partnership brings Plantronics audio devices to get optimized for Microsoft Lync and Skype resulting in easy communication.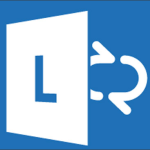 Recently Plantronics announced that, they have reached the milestone of selling 5 million audio devices optimized for Microsoft Lync. This shows how Microsoft Lync has been adopted by various enterprises. It provides various audio solutions across multiple platforms like desk phones, mobiles and PCs.
In a press release Giovanni Mezgec, general manager, Lync/Skype for Business, Microsoft said,
We congratulate Plantronics on hitting the 5 million Microsoft Lync optimized unit sold milestone. As Lync Enterprise Voice adoption continues to gain momentum in the market, we are grateful to be working with partners, like Plantronics, that provide our users with solutions that help meet their communication and collaboration needs.
Apart from providing these audio solutions, Plantronics helps Microsoft in deploying UC audio devices with the help of online UC Toolkit, to their customers all over the world. With the help of this UC Toolkit, Plantronics done well in explaining the IT Managers from the initial stage of UC audio devices deployment to end user phase.
More about this in the Plantronics Press Release.