Microsoft has released an update for Windows Defender in Windows 8 and Windows RT, that adds new improved features to the anti-malware platform. This security update which also resolves a privately reported vulnerability in the Microsoft Antimalware Client.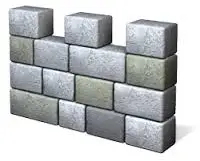 Windows Defender is the free antivirus software from Microsoft that is included in Windows 8, to help  protect Windows PCs against malware and provides real-time protection, as well as manual scanning options.
If you are using Windows Defender in Windows 8 and have set Windows Update to download or install updates automatically, you will have already downloaded and installed the update KB2781197. If not, make sure that you install this update by going here.
Every once in a while, Microsoft releases anti-malware platform updates to guarantee consistency in protection, performance, robustness, and usability in a malware landscape that is constantly changing.
This anti-malware platform update for Windows Defender updates Windows Defender services, drivers, and UIs. The update adds new malware remediation functionality, anti-tampering improvements and improves the overall performance of the anti-malware platform.