People across the globe are locked down in their homes due to coronavirus outbreak. They are keeping themselves entertained in various ways and tackling the lockdown in most innovative ways. Here is yet another engagement for all the people from the US, where they can play an engaging game as well as raise funds for NYC to fight against coronavirus. It is named as Dr. Fauci's Revenge game and is developed by Beat The Bomb, a video game company based in Brooklyn.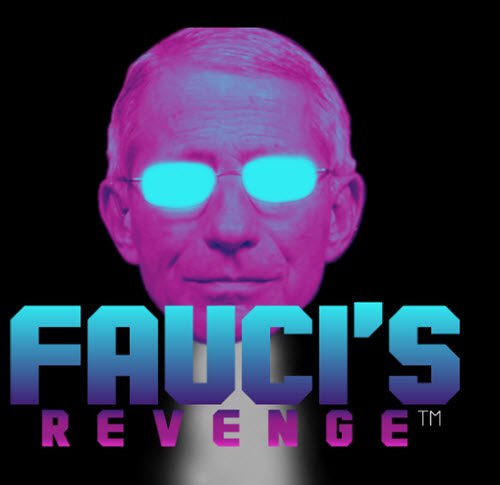 Fauci's Revenge game will help to raise funds
Fauci's Revenge game is dedicated to the current director of the National Institute of Allergy and Infectious Diseases, Dr. Anthony Fauci. Dr. Fauci is currently a cult hero in the US, because of his straightforward nature where he counters any misinformation coming from the White House. As a result, people made him their hero in the fight against coronavirus.
Beat The Bomb, the company that developed this game has created the Fauci's Revenge game to raise funds for the first responders. It is a web-based game that only one player can play, either on the desktop or on a laptop. The game is not developed for the mobile platform. The game developers will even award prizes to the Top 10 unique individuals; however, the winner must be a US resident to qualify for Prizing.
The Fauci's Revenge game can be played from now until April 26 and players can enter their scores to a Leaderboard. At the midnight on April 26, winners will get free stuff and qualify to compete in Fauci's Revenge: The Final Showdown Live Stream, on Thursday, April 30. The grand prize for the Final Showdown is a brand new Oculus Quest VR Headset.
This arcade-style shooting game looks pretty much like Space Invaders. However, here, players need to shoot virus game as Dr. Fauci's head and clear 19 challenging levels. While shooting, players also need to dodge the firing of the contagion and bad things like crowds.
What will you win?
As per the makers of the game, competing is free and players can play and enter their scores as many times as they want. However, all players are asked to donate $10 or more toward our GoFundMe to raise $25,000 for NYC Health + Hospitals, which are NYC's Public Hospitals.
Beat The Bomb has declared some cool prizes for the winners. They are as follows:
All Top 100 Players will receive a FREE Beat The Bomb Ticket
All Top 10 Players will receive a LIMITED EDITION Fauci's Revenge T-Shirt and 2 Beat The Bomb Tickets
The Runner Up will also receive a $100 Amazon Gift Card
The Grand Champion will receive an Oculus Quest VR headset
You can play this game at the official link of Dr. Fauci's Revenge game website.