Pokki has partnered with Acer and Zynga to offer a new 'Game Arcade' featuring all of the Zynga.com games on the new Windows 8 Acer PCs. The partnership will also see Pokki Start Menu for Windows 8 along with the pre-loaded games and access to hundreds of free apps on the Pokki app store out of the box for new owners of Acer notebooks, desktops and All-in-Ones (AIOs).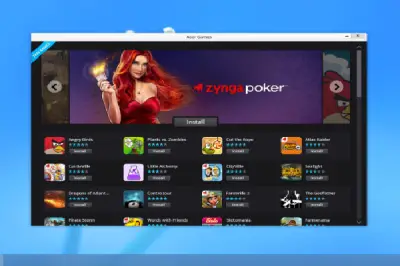 Pokki is made by SweetLabs who is renowned for their desktop versions of famous apps like Angry Birds, Pandora and Pinterest. SweetLabs also has an app recommendation system and a start menu for Windows 8. A Pokki app looks like a desktop app, complete with sending push notifications support, which opens in a custom single-use Webkit-based browser.
Darrius Thompson, co-founder and CEO of SweetLabs said:
Today's partnerships with Acer and Zynga signify our overarching goal of connecting the creators of great apps with the right users, and are an important step towards improving the way apps are discovered and distributed on the PC. Preloading Pokki's app platform on Acer's consumer PCs and bringing Zynga's social game titles into our catalog are exciting wins, further validating that we can make the PC experience better for users, developers, and device manufacturers.
The partnership with Zynga will bring the already available apps like Zynga Poker and Words with Friends and will add games like Farmville 2, Cityville and Matching with Friends. Many non-Zynga games will also be available such as Angry Birds, Cut the Rope, The Godfather and Dragons of Atlantis. These games will be complemented by an intelligent app recommendation and monetization engine which has served over 500 million app recommendation to-date on Windows PCs.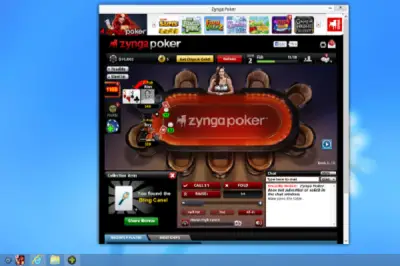 The partnership will uncover new opportunities for developers like Zynga who are looking to get their games into the hands of the users beyond Facebook and mobile devices. The arrangement works for both developers and equipment manufacturers. It offers new revenue opportunities for Pokki and Zynga and adds value to Acer by enabling it to offer the newest and hottest games in real time rather than pre-loading their PCs with games months before its point of sale and finding it to be obsolete by the time their devices get on the shelf.