If you are a PowerToys user, there is good news for you. Microsoft has released the latest version 0.64.0 of PowerToys. This new version of PowerToys comes with two new tools, File Locksmith and Hosts File Editor. Both these features have been in testing for a long time and now, they are rolled out in PowerToys officially.
File Locksmith PowerToy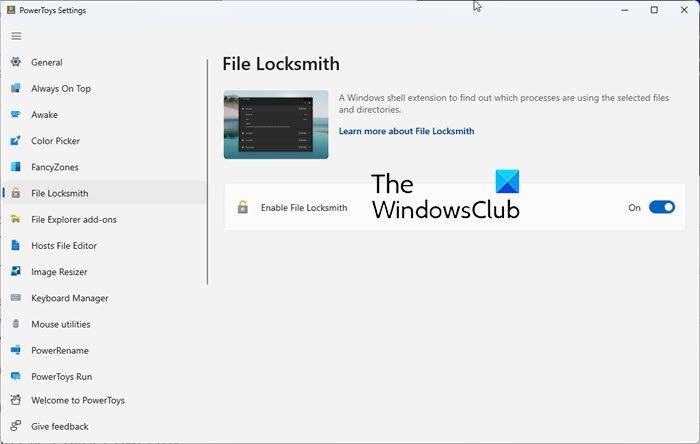 File Locksmith is an interesting feature. Some of you might have come across a problem where Windows shows an error message when you delete a particular file. The error message looks like this:
The file can't be deleted because it is being used by another process or app.
The same error message can also occur while copying or moving a particular file. Windows only displays this error message but never reveals the necessary information needed by the users to counter this error message. By introducing the File Locksmith feature in PowerToys, Microsoft helped users get rid of this problem. Now, users can know which processes or programs are currently using a particular file.
After installing PowerToys, the File Locksmith feature will automatically be added to the right-click context menu. To access this feature, right-click on a file and then select What's using this file? This feature is available in the classic context menu.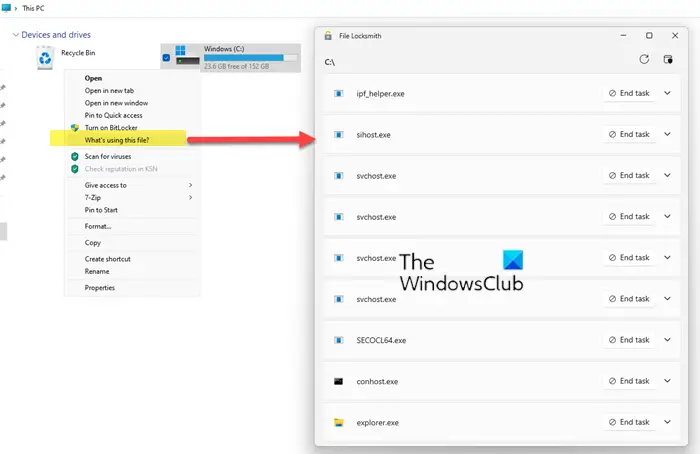 Hence, if you are a Windows 11 user, select Show more options in the right-click context, then you will see the "What's using this file?" option.
Hosts File Editor PowerToy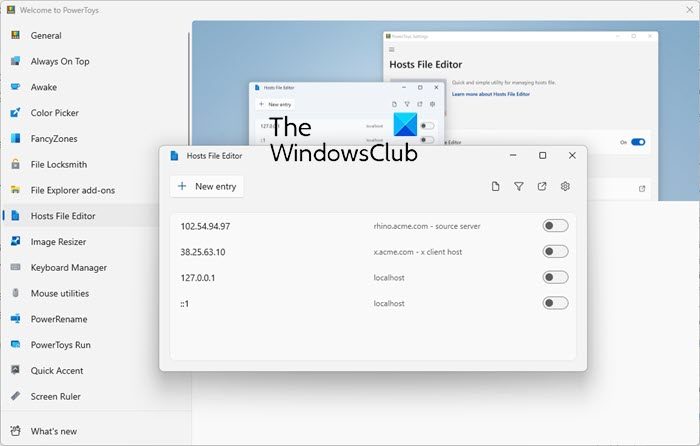 Hosts File Editor is another interesting feature that lets users edit Hosts files. In Windows 11/10, a Hosts file is used to map hostnames to IP addresses. You can also block particular websites using a Hosts file. Though a Hosts file can be edited using Notepad, PowerToys Hosts File Editor provides a proper UI to edit a Hosts file.
In addition to these new features, Microsoft has also updated some of the existing features in PowerToys. Now, FancyZones allows users to set defaults for horizontal/vertical screens to get better-intended behavior for new screens and cases where a monitor ID resets.
There are some known issues in this release. You can read the complete change log and known issues on github.com. Scroll till the end of the page till you see the Assets section.