After a prolong postponement, Firefox Aurora optimized for Windows 8 tablets is finally available for preview. Mozilla yesterday announced the Aurora update for Firefox. This update was designed particularly for the modern interface and Metro UI of Windows 8.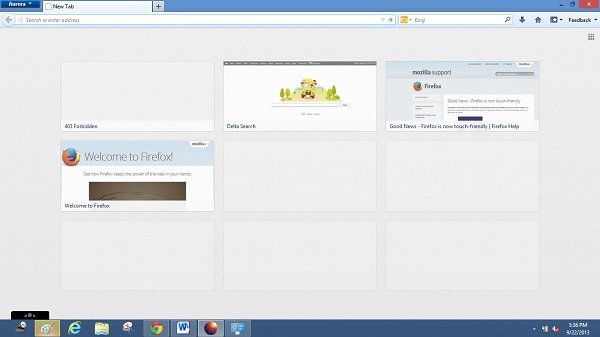 Firefox Aurora for the first time is designed with a modern and beautiful tile-based interface to support the swipe and touch gestures of Windows 8. As per Mozilla, this latest update is focused entirely on the improved performance and receptiveness of the browser.
This update also features the Firefox Sync and Windows Share Integration. On the backend, there is also support for asm.js for JavaScript in the browser and WebGL for 3D graphics. Asm.js allows the developers to port high performance C++ games to the Web.
If you want to test out the features of new optimized Firefox, you first have to make Firefox Aurora your Windows 8 default browser. You will then open the browser from the live tiles of your Windows 8 Start Screen.
While most of the features of Firefox Aurora are almost complete, the update is still a preview. There might be some bugs still remaining in the optimized browser.
Test the newly updated Firefox for Windows 8 and share your feedback.