Microsoft has changed how the Print Screen button works on Windows 11. Until now, we see the Print Screen button take the screenshot which we can paste in Paint or any other such programs. The button also works with third-party screenshot programs like PicPick. The button's functionality is now changed to open the Snipping tool by default on Windows 11.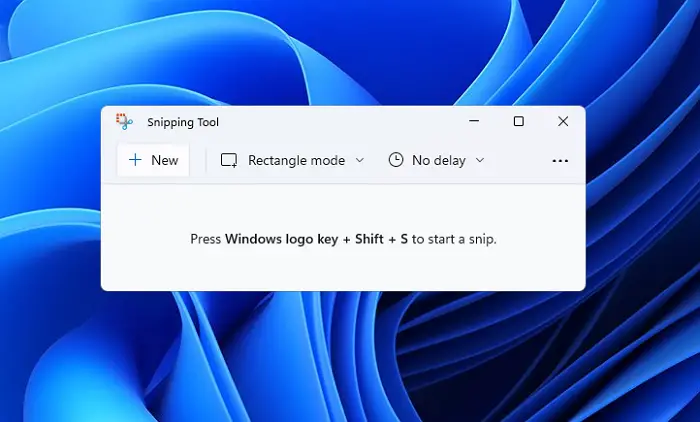 Print Screen will open Snipping Tool on Windows 11
The feature of the Print Screen button opening the Snipping tool is currently under testing. It is developed to improve the functionality of copying the screenshot to the clipboard. The old feature that has been in use since Windows 95 will now take a new turn with the Snipping tool.
The feature is available to beta Windows 11 users with preview builds 22621.1546 and 22624.1546 (KB5025310). This new feature will be available to Windows 11 users with updates in the coming weeks or months.
Until now, the Print Screen button takes the screenshot of the entire screen, It will now change with the Snipping tool. Users will have complete control over the screenshot and can capture the screenshot using the tools and options available on the Snipping tool.
Users can even disable the feature if they find it not useful. It can be done in Windows 11 Settings.
Go to Settings > Accessibility > Keyboard and toggle the button beside Use the Print Screen to open Snipping Tool to Off position.
Change behavior and make PrtScrn take a screenshot
You can also disable the feature and change it back so that PrtScrn continues to take a screenshot as follows:
Open Registry Editor and navigate to the following key:
HKCU\Control Panel\Keyboard
Create a DWORD value with the name PrintScreenKeyForSnippingEnabled and set its value to 0 and save it.
This should help!
This feature will come to the regular builds of Windows 11 shortly.