A new Windows Search Protocol Vulnerability has also been discovered lately. The attackers exploit this vulnerability via malicious Word documents on your PC. Twitter user hackerfantastic.crypto first discovered and reported this vulnerability wherein the attackers launch a Windows Search window automatically whenever the user opens a new Word Document. This fake search window displays the Critical Updates and tricks the users to install malicious programs on their Windows computers.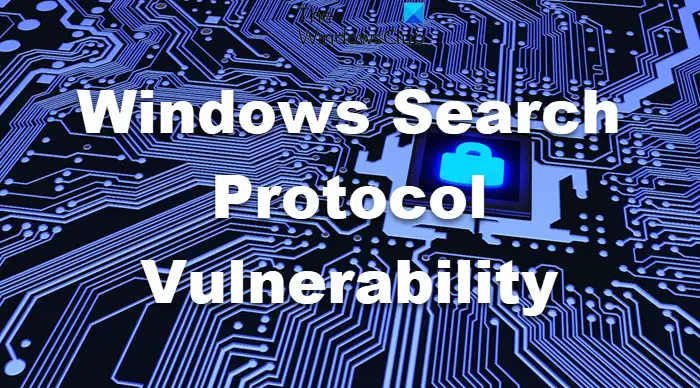 Protect yourself against Windows Search Protocol Vulnerability
You can avoid this attack by simply not interacting with the fake update links displayed but the better way is to block these attacker-controlled Windows Search pages.
You can block them via Command Prompt.
Press Ctrl+Esc to open the Search Option and type CMD.
Click on Run as Administrator and run the command to backup the Registry key using the following command:
reg export HKEY_CLASSES_ROOT\search-ms search-ms.reg
Now run this command to delete the Registry Key:
reg delete HKEY_CLASSES_ROOT\search-ms /f
Close the Command Prompt and Reboot your system.
Hope this helps.
Also read: How to protect Windows from Microsoft Support Diagnostic Tool Vulnerability?