Earlier this week, at Snapdragon Tech Summit in Hawaii, Qualcomm announced its all-new Snapdragon 8cx chip. It is specifically built for Windows 10 Always Connected PCs. It is first chip that is designed specifically for the PC platform that is built on a 7-nanometer platform.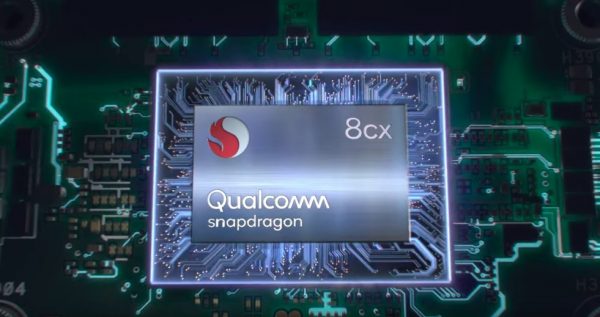 Snapdragon 8cx chip announced
The chip is built with Octo-core Kryo 495 CPU which results in a far more better performance than 15 Watt Intel Core i5 chips. The SoC will also result in a multi-day battery life for the device and will be 60% more efficient than the Snapdragon 850. Along with that, it is 3.5 times faster than the Snapdragon 835 which was Qualcomm's Flagship SoC for 2017.
Along with that, the all new Snapdragon 8cx will support:
Latest DirectX 12 API
VP9 & H.265 decoders
2nd gen HDR playback
Dual 4K HDR external monitors
2.0 Gbps LTE speeds
Qualcomm Quick charge 4
Built-in Support for Cortana and Alexa
Erin Chapel, the Corporate Vice President at Microsoft also mentioned that this SoC will enable PC OEMs to created new Windows 10 on ARM devices which are designed specifically for the enterprise. Qualcomm confirmed that ARM64 versions of Chromium and Mozilla Firefox will soon be coming to Windows 10 on ARM and this SoC will specifically be targetted to the Enterprise users.
You can read more about this announcement here.