An upgraded version of the SHARK Ransomware has appeared with a new name and new features. It is now termed as Atom and is offering an improved service to the crooks. SHARK, the Ransomware as a Service (RaaS) was first noticed last month as a platform offering the simple way to build and distribute the Ransomware.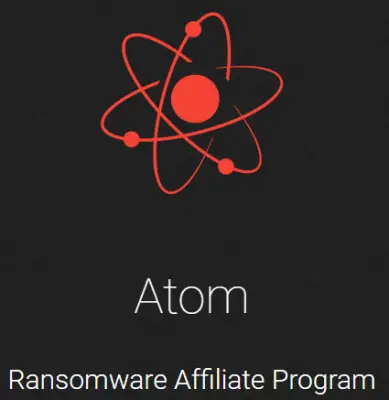 Ransomware as a Service
Ransomware is the new cash machine for the cyber criminals and to our surprise, these bad guys are now offering a huge affiliate commission for the DIY Ransomware kits. ATOM, a new Ransomware affiliate program from Ransomware as a Service (RAAS) reportedly has started offering cybercriminals 80% affiliate commissions for these DIY Kits.
Atom, the affiliate program provides the 80% of affiliate commission via Bitcoins. The program comes with a very intuitive GUI interface and advanced features like customization, translation, monetization and more. The upgraded version comes with a new payload builder which is a downloadable and fully working executable file. The new builder makes the things simpler and helps the criminals to build up and run a ransomware.
With Atom, the criminals can create their own version of Ransomware and distribute it with their own preferred way. The options of distribution include – Email spam, Exploit kits, and others.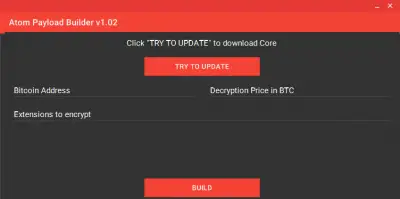 The new Ransomware as a service (RAAS) provides a unique ransomware affiliate ID to the users which is coded in their own ATOM ransomware. The Atom team then tracks the distribution of their version of Ransomware and with each infection the unique affiliate ID is sent to the RAAS server.
Users can log in to the Atom homepage and check the complete analytics of their Ransomware installed, the number of victims and the amount paid as the ransom. With each infection, the users get a huge 80% of ransom paid by the victim as their affiliate commission and the remaining 20% cut goes to the Atom team. Atom pays via Bitcoins and thus the commission is sent to the Bitcoin wallet which is actually managed by the Atom team itself.  The money is then supposedly redirected to the users.
Team ATOM is offering a huge share of profit so as to withstand the competition with other Raas platforms and to get more and more affiliates to use and grow their service.
Visit fortinet.com to learn more about this new RAAS.