Most of the houses and hotel room these days are equipped with electronic doors. These locks come with one or more means of entry, which include RFID, keypad, biometric (fingerprint), or Bluetooth. Until now, locks featuring biometric identification and RFID were considered to be safe than the ones using the keypad. Why? Lock doors with keypad included security features that helped prevent burglars from figuring out the code. A bunch of hackers, however, has now managed to breach this security level too with a Ransomware.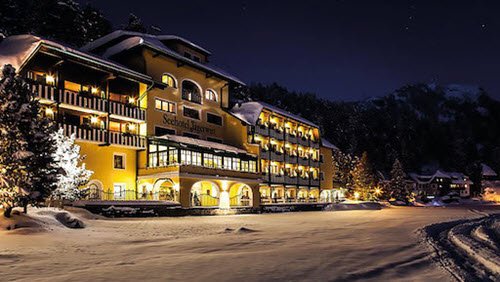 Ransomware locks Hotel's rooms
In a recent incident, hackers spoiled several travelers' trip to Europe last when the group used the newly developed variant of ransomware to attempt to lock guests inside their hotel rooms by hijacking the central key management system.
The whole incident came into light when the hotel staff admitted having paid thousands in Bitcoin ransom to cybercriminals who managed to hack their electronic key system. This is not the first time, the incident of such a magnitude has occurred. Earlier too, cyber criminals had carried out similar attacks but this time they had managed to take down the entire key system.
The attack just coincides with the opening weekend of the winter season and was so massive in nature that it shut down all hotel computers, including the reservation system and the cash desk system.
Worried hotel managers acknowledged the incident and decided to go public with the incident to warn others about the dangers of cyber attack.
"The house was totally booked with 180 guests; we had no other choice. Neither police nor insurance helps you in this case", said Managing Director Christoph Brandstaetter.
Obliging to threats such as these encourage cyber criminals to develop more enticing frameworks for extortion. To avoid this, step up the security measures, keep systems updated and avoid clicking suspicious links.