A new cult has entered the world of computers that is offering computers at extremely cheap prices. The UK based company Raspberry Pi has brought their latest computer Raspberry Pi Zero, which will cost you only $5. Moreover, for promotion of this product, the company is giving Raspberry Pi Zero for free with the latest edition of their magazine, The MagPi.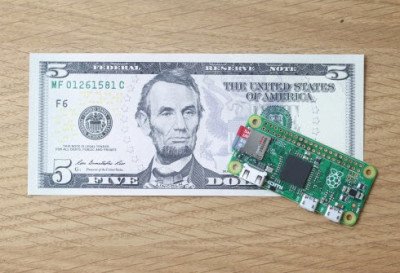 Computers; be it in any form like laptop, desktop, tablet or notepad; is a need rather than a luxury in today's world. It has entered the list of day-to-day items, just like mobile phones and TVs. However, not everyone who needs a computer can actually own it. There are many places in the world, where people still can't afford computer due to their unreachable prices. And Raspberry Pi Zero is the perfect solution for this problem.
How Raspberry Pi Zero came into the world
Raspberry Pi Zero is a programmable single board computer that is created by UK based company 'Raspberry Pi'. They are famous for manufacturing low cost computers. The earlier product was Raspberry Pi Model, which costed only $20. These revolutionary computers are famous at many places and many people have bought them too.
Eben Upton, the founder of Raspberry Pi mentions about the success of the earlier model and how Raspberry Pi Zero came into existence.
"The original Raspberry Pi Model B and its successors put a programmable computer within reach of anyone with $20-35 to spend. Since 2012, millions of people have used a Raspberry Pi to get their first experience of programming, but we still meet people for whom cost remains a barrier to entry. At the start of this year, we began work on an even cheaper Raspberry Pi to help these people take the plunge."
What can Raspberry Pi Zero do
Raspberry Pi Zero has following features.
A Broadcom BCM2835 application processor
1GHz ARM11 core (40% faster than Raspberry Pi 1)
512MB of LPDDR2 SDRAM
A micro-SD card slot
A mini-HDMI socket for 1080p60 video output
Micro-USB sockets for data and power
An unpopulated 40-pin GPIO header
Identical pinout to Model A+/B+/2B
An unpopulated composite video header
Our smallest ever form factor, at 65mm x 30mm x 5mm
It also runs Raspbian and applications like Scratch, Minecraft and Sonic Pi.
Availability of Raspberry Pi Zero
It is available today in the UK, at The Pi Hut and Pimoroni, and in the US from Adafruit and in-store at the local branch of Micro Center. To get the free copy you need to buy a physical copy of the December issue of The MagPi  that has already arrived in UK stores.
Know more about this extremely cheap, but intelligent computer on the official website.