A recent thread on Microsoft Community has listed down several people complaining about Realtek HD Audio driver not working with Windows 10 v1703. One of the users mentioned that when he updated his Windows OS to Windows 10 v1703. With this new version, DTS stopped working and so did Realtek HD Audio driver. The user further mentioned that he tried to reinstall the Realtek HD Audio driver.
Realtek HD Audio driver not working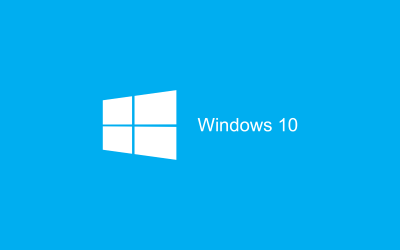 Similar to the above query, many other users faced the same problem with the new version of Windows 10 OS.
Another user mentioned,
"I also recently updated from the actual official build to 1703. The Realtek High Definition Audio driver doesn't accept Dolby Digital Live and DTS Surround anymore. Reinstalling the driver doesn't solve the problem. Downgraded Windows 10 because I need the Dolby Digital 5.1."
Windows users will update their OS to the latest build of Windows 10; which is v1703. However, the latest build seems to have some problem with the audio driver as well as Dolby Digital Live. All these users also mentioned one common issue, that reinstalling Realtek HD Audio driver also did not solve the problem. Hence, some of the users downgraded their Windows PCs back to the older versions of Windows 10.
Some users tried a workaround. One of the users mentioned,
"I tried everything. It's not working…. I installed a 1607 version on a secondary hdd (clean install). DTS Interactive works fine. Then tried a 1703 clean install.. not working, there is no "DTS Interactive 5.1″ output on realtek control panel. There is a DTS interactive option in windows (playback devices, SPDIF optical) but when I trying to select it throw an error.. not supported on device. Same problem with different realtek driver versions."
Even enabling the Disable driver signature enforcement and installing the drivers again isn't serving the purpose, as mentioned by some users.
It seems, the problem with Windows 10 v1703 is occurring across all audio drivers along with Realtek HD. According to a couple of posters, the Creative SoundBlaster X-Fi Titanium and Creative SoundBlaster OMNI 5.1 also failed to work with the latest Windows 10 OS update.
One of the major problems the users faced with Windows 10 v1703 that there isn't a way to select DTS via sound properties or Realtek via optical. Hence, there isn't anything that can be done with the help of settings.
Microsoft's reply to the problem
Microsoft's team replied on this issue saying,
"Thanks to all those who filed problem reports on the Creators Update/Windows 10 1730/15063! We think we know the root cause and we're working on a fix."
So, we can say that the above problem will be fixed in the coming days as Microsoft has already started to fix it. To know the updates regarding this problem, read the thread on Microsoft Community.
Read: How to download and reinstall Realtek HD Audio Manager in Windows 10.