Microsoft's text and source code editor Notepad is finally undergoing a major change. The barebones text editor that was the choice of most of us from the time we have been using computers is finally getting a makeover. Let's see what the new Microsoft Notepad has in its store for us!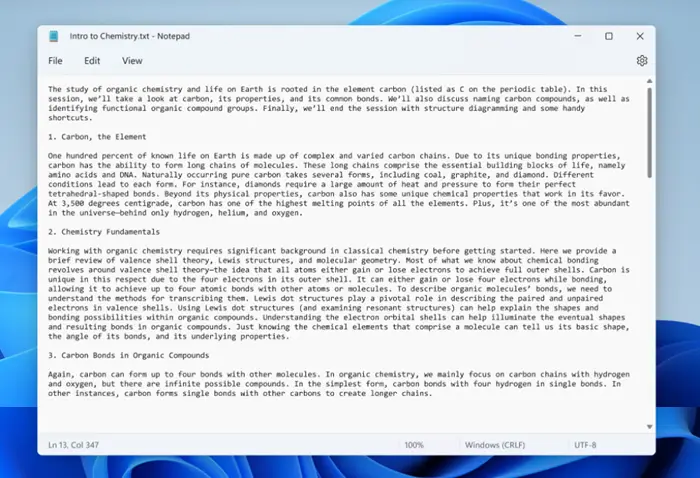 NotePad gets a major update
The update includes;
Refreshed UI with rounded corners
Dark Mode
A redesigned find and replace experience
Multi-level Undo functions
If you can recall, Microsoft had made Notepad a Store app a few years ago. It was a deliberate move to help the app update itself independently of Windows. The latest update for Insiders adds some welcomed modern features like a dark mode, a better search / find and replace interface, multiple undoing functions and more. Also, the UI of the refreshed app is meant to align with the visual design of Windows 11.
We are very excited to introduce to all of you the redesigned Notepad for Windows 11, which includes a number of changes we think the community will enjoy! First, you will notice a completely updated UI that aligns with the new visual design of Windows 11, including rounded corners, Mica, and more. We know how important Notepad is to so many of your daily workflows, so we designed this modern spin on the classic app to feel fresh, but familiar, mentioned Dave Grochocki, Principal Program Manager Lead – Windows Inbox Apps in a blog post.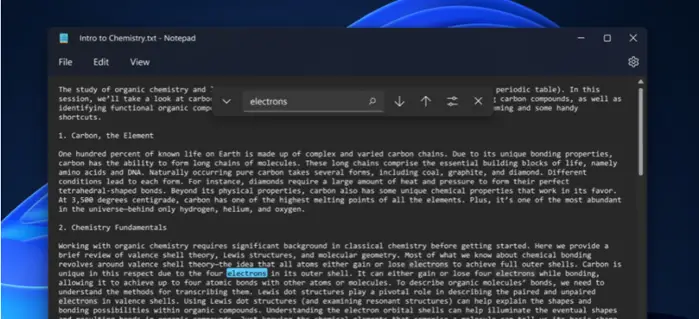 The most talked-about feature is the Dark mode designed to adapt to your system theme preferences. On the productivity front, the developers have added a redesigned find and replace experience, alongside support for multi-level undo.
Having said that, the product is still in the early stages of development. So, it's likely to experience bugs or a bit of lag in performance. For example, you may notice unexpected behavior when using shift-click to select text or when scrolling. Windows Insiders can access the Notepad update in the Dev Channel.