If you want to learn more about how to find and avoid the common blind spots in data security, register for next episode of Microsoft's monthly webcast series The Modern Workplace. "The Privacy Balance: Staying secure and ethical with your data", next episode of the series will teach you about how to avoid the common privacy downsides.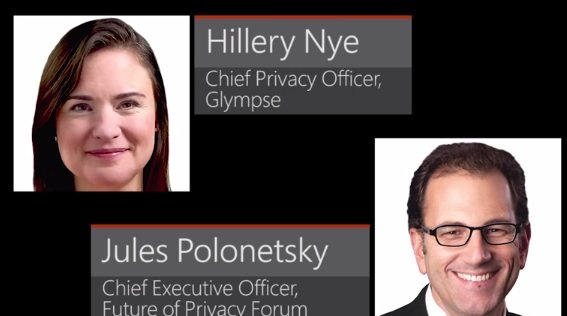 Modern Workplace webcast
The episode will be aired on October 11, 2016, 8 a.m. PDT / 3 p.m. GMT. As the name suggests, this episode will be all about staying secure with your online businesses while limiting in legal and ethical liabilities. Viewers can learn how to focus on customer's privacy without compromising with their innovations.
In this episode, Hillery Nye, chief privacy officer for Glympse will help you learning about how to limit in legal liabilities and Jules Polonetsky, chief executive officer for the Future of Privacy Forum in Washington DC will give his tips on creating an ethical and gainful organization. Furthermore, you will get to learn about the Secure Productive Enterprise.
Secure Productive Enterprise brings Security (EMS) and Windows 10 Enterprise and Enterprise Mobility together with Office 365.
Modern Workplace is a well-known webcast series from Microsoft which is all about online business and a secure entrepreneurship. The series include the success stories of leading entrepreneurs, tips on the connection between business and technology and featured expert speakers to answer many of the queries of budding entrepreneurs. Every episode of the series targets different aspects of business like innovations in business, social interaction of businesses and its advantages, cyber security, Internet of Things and much more.
Register now for the upcoming new episode  "The Privacy Balance: Staying secure and ethical with your data" and get the exclusive set of e-books. Check out the trailer for the episode below
https://youtu.be/jBCnXIKhvm0