Microsoft is currently working to fix a strange issue that causes Windows 10 to crash without any prior warning. Microsoft has acknowledged a flaw in Microsoft DirectX Video Memory Management (Dxgmms2.sys) component, which is enough to crash Windows 10 upon repeatedly opening and closing the laptop.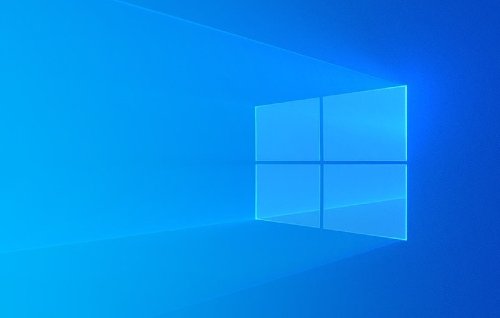 DWM.exe stops responding due to Dxgmms2.sys
Microsoft has also described a couple of scenarios that could produce this issue. However, the issue occurs only when a number of specific criteria are met. According to Microsoft, the problem affects the working of the Desktop Windows Manager (DWM.exe) process that stops responding following the Windows 10 crash.
In short, DWM is important for the smooth and proper functioning of the Windows 10 operating system. The service renders visual effects associated with a number of desktop activities, in addition to features including glass window frames, 3-D window transition animations, high-resolution support, among other things.
"The Desktop Window Manager runs as a Windows service. It can be enabled and disabled through the Administrative Tools Control Panel item, under Services, as Desktop Window Manager Session Manager," Microsoft explains.
Coming back to the issue that causes Windows 10 to crash after repeatedly closing and opening the laptop lid, Microsoft says this is not a hardware issue. Instead, the cause of the problem is linked to a flaw in Dxgmms2.sys.
"This problem occurs because of an issue in the Microsoft DirectX Video Memory Management (Dxgmms2.sys) component. This is not a hardware issue," Microsoft says.
The issue is most likely to crop up in a couple of scenarios, as follows:
Scenario 1
You plug a High-Definition Multimedia Interface (HDMI) monitor into a laptop computer that is running Windows 10.
The monitor is configured to operate at 4K resolution.
You repeatedly play a 4K H264 video in Movies & TV on the computer.
In Control Panel, you open the Advanced settings screen of the Power Options item, and then you set Lid close action as Do nothing.
While the 4K video is playing back, you repeatedly close and open the computer lid.
Scenario 2
You connect two 4K monitors to a Thunderbolt 3 docking station.
You connect a laptop that has a 4K solution monitor to the docking station, and then you configure a triple 4K display configuration in either "clone" or "extend" mode.
You repeatedly undock and redock the laptop.
Well, these scenarios have the potential to cause Windows 10 to crash only when all these criteria are met. Meanwhile, Microsoft is working on a fix for this issue.